In case you haven't heard, Charlize Theron's upcoming new spy movie Atomic Blonde is being billed as the next James Bond or Bourne. That's high praise, particularly when it comes from those seeking to promote the movie, but if the released trailers are any indication… and they should be… then it should be very good. On top of that, one very clean if slightly out of place (or market) 964 also figures prominently into the production.
Here's what we know. According to IMDB, Theron plays Agent Lorraine Broughton, an MI6 agent sent to Cold War Berlin to investigate the murder of another agent and recover a missing list of double agents. Actor James McAvoy plays David Percival, an embedded station chief who appears to own the 964.
Given this is Berlin and the cold war, it's not unthinkable that cool cars will play into the storyline. Watch the trailers (embedded in this story), and you'll see any number of them. There's the Audi V8 McAvoy is tailing when Theron is inside. There's the Alfa Romeo Montreal that briefly appears, and plenty of cool cars in the background. Who knows what else will or could turn up?
To Porschephiles, the 964 is a nerdy if not slightly flawed. A story over on on The Drive by fellow Porsche nutter Bradley Brownell suggests the story takes place in 1989. That's consistent with the Wikipedia listing for the movie, though IMDB only states it as "Cold War". Since the Berlin Wall appears to be part of the backdrop, that's probably about right given it was opened in November 1989.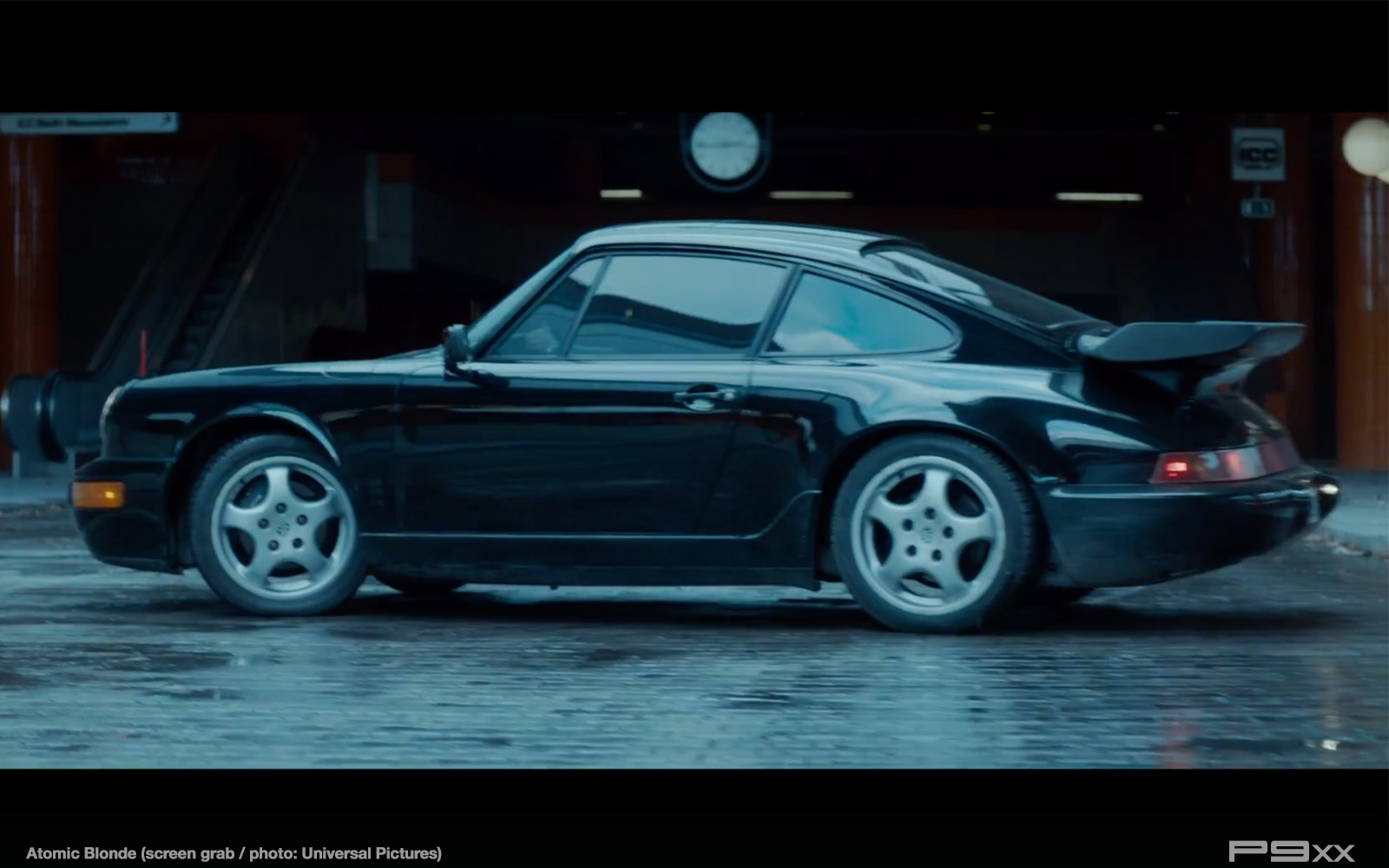 Looking over the 964, a few inconsistencies become obvious to the most eagle-eyed 964 nerds. The car appears to be an early 964, which was launched in 1989 in Carrera 4 form (USA) and Carrera 2 for Europe. The car's got flag mirrors as is consistent with an early 964 of that year, though it has American market specific bumperettes dividing the fog lights and the amber corner markers… which is weird, because this is Berlin.
Late 1989 would have been model year 1990, just like our Project 964, though there are further inconsistencies. McAvoy's coupe is wearing 17-inch Cup 1s, which weren't offered on the 911 until the 911 Turbo popped up and with no narrow body fitment before 1992.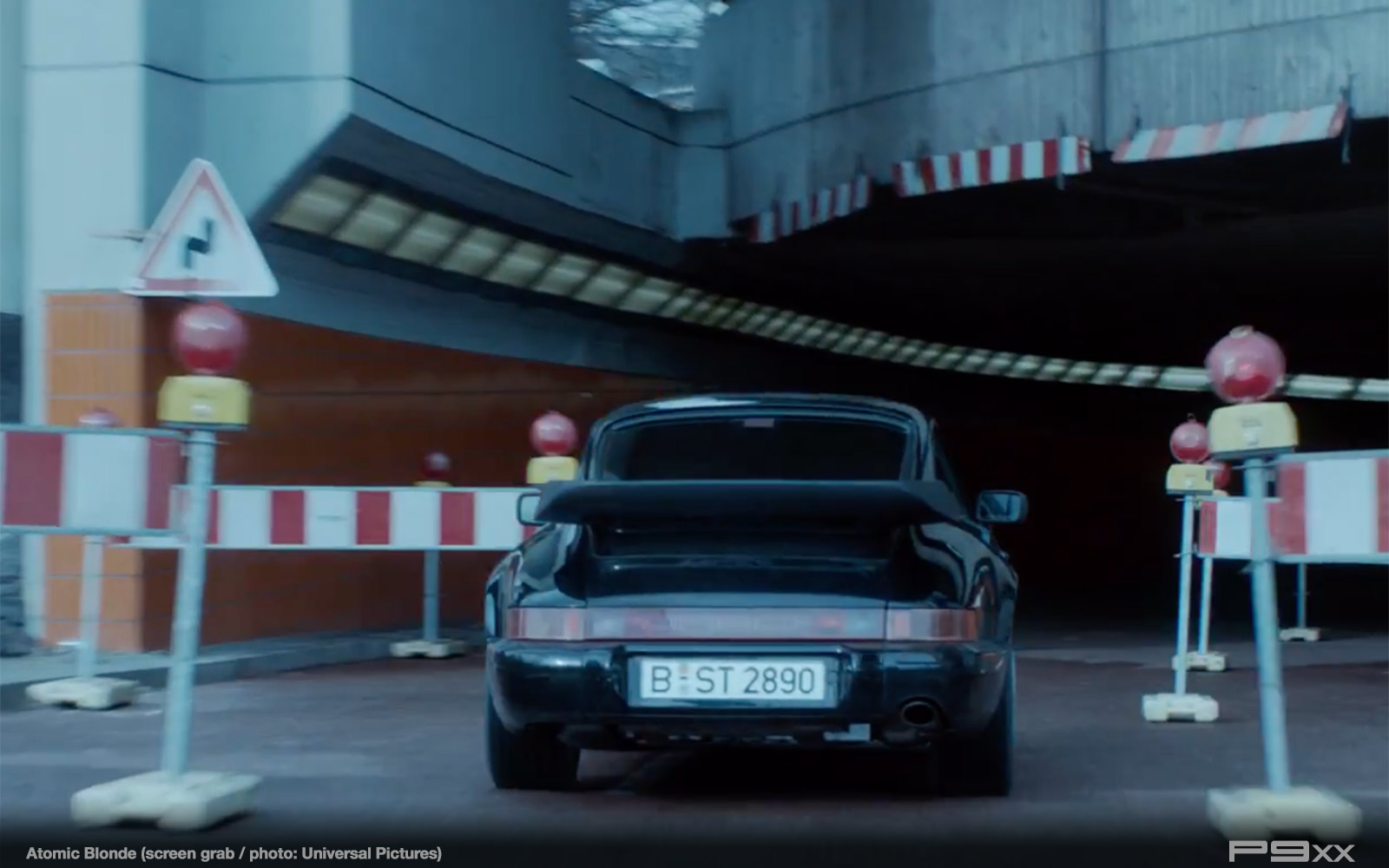 The whale tail is another weird detail. Whale tails predate 1989 to be sure, but all 964s would have come with the cool motorized lifting spoiler that was decidedly new at attention-getting tech at the time that was largely only shared with the Volkswagen Corrado (also introduced in 1989). Whale tails later came on the 964-generation 911 Turbo, and also the RS America (again, for America only and again after 1992).
Our best take on this is that the person in charge of procuring vehicles for the movie wasn't as die-hard a Porsche nerd as Mr. Brownell on The Drive or as those of us here at P9xx. Likely the car was acquired in the USA where 964s have gotten expensive, though are still considerably cheaper than in Germany. We're further guessing that, in a previous life, this 964 was owned by someone who wanted an RS America but couldn't quite afford it. That person likely fitted the Cup 1s and the whale tail as many have done in the span of time since the 911 RS America was first sold in the USA as a MY 1992-1994 (so probably beginning in late 1991).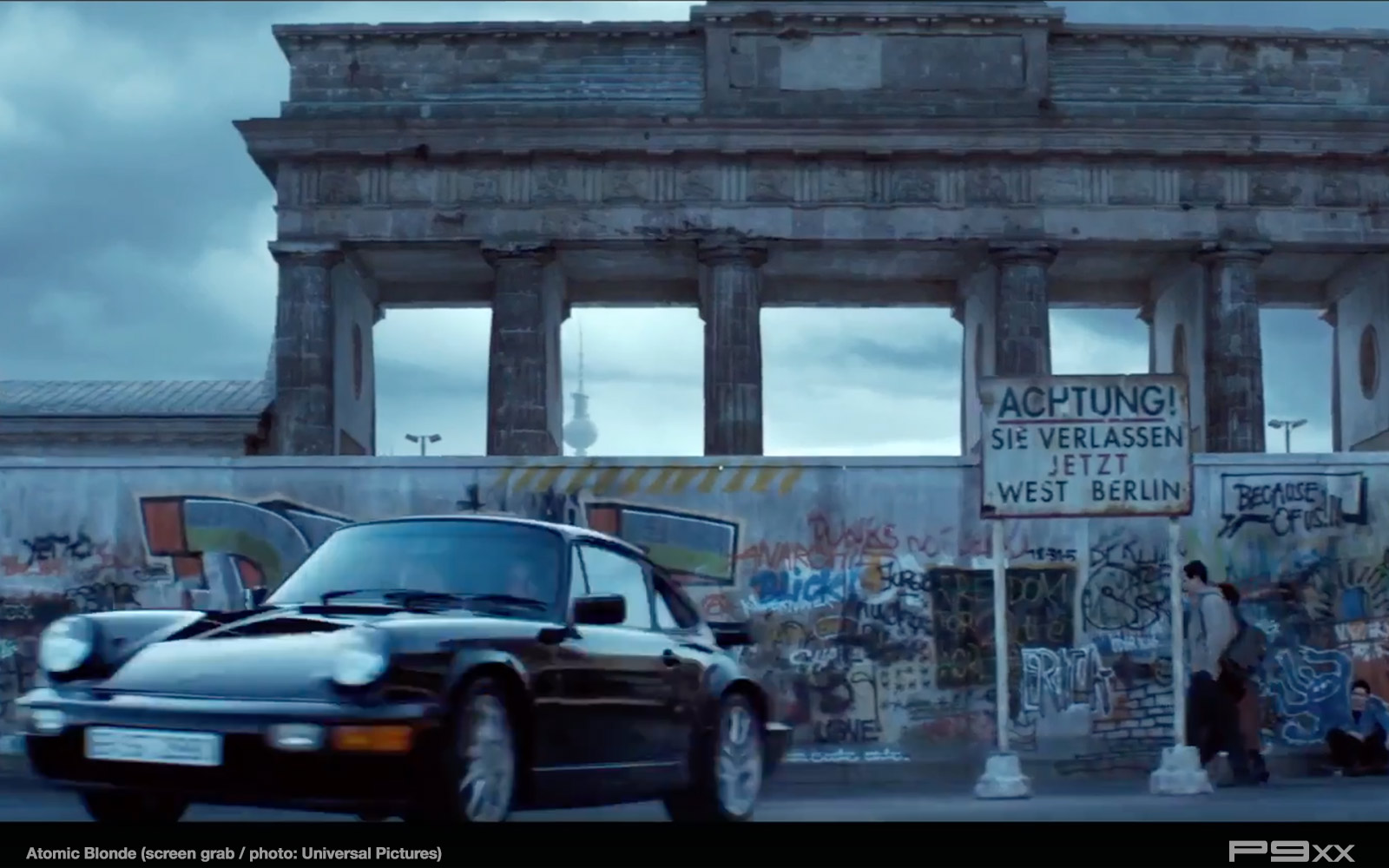 So long as we're mentioning other inconsistencies, we spotted two more. First, in a second trailer (also embedded here) there's a brief shot of the 911 sliding sideways. Our screen capture show it has what appears to be a 17-inch wheel but with more spokes than the Cup 1s seen in other shots. Also, there's a quick front shot when McAvoy is shown tailing the Audi V8 carrying Theron when a more current model (2000 or newer) crossover can be spotted at the left of the screen.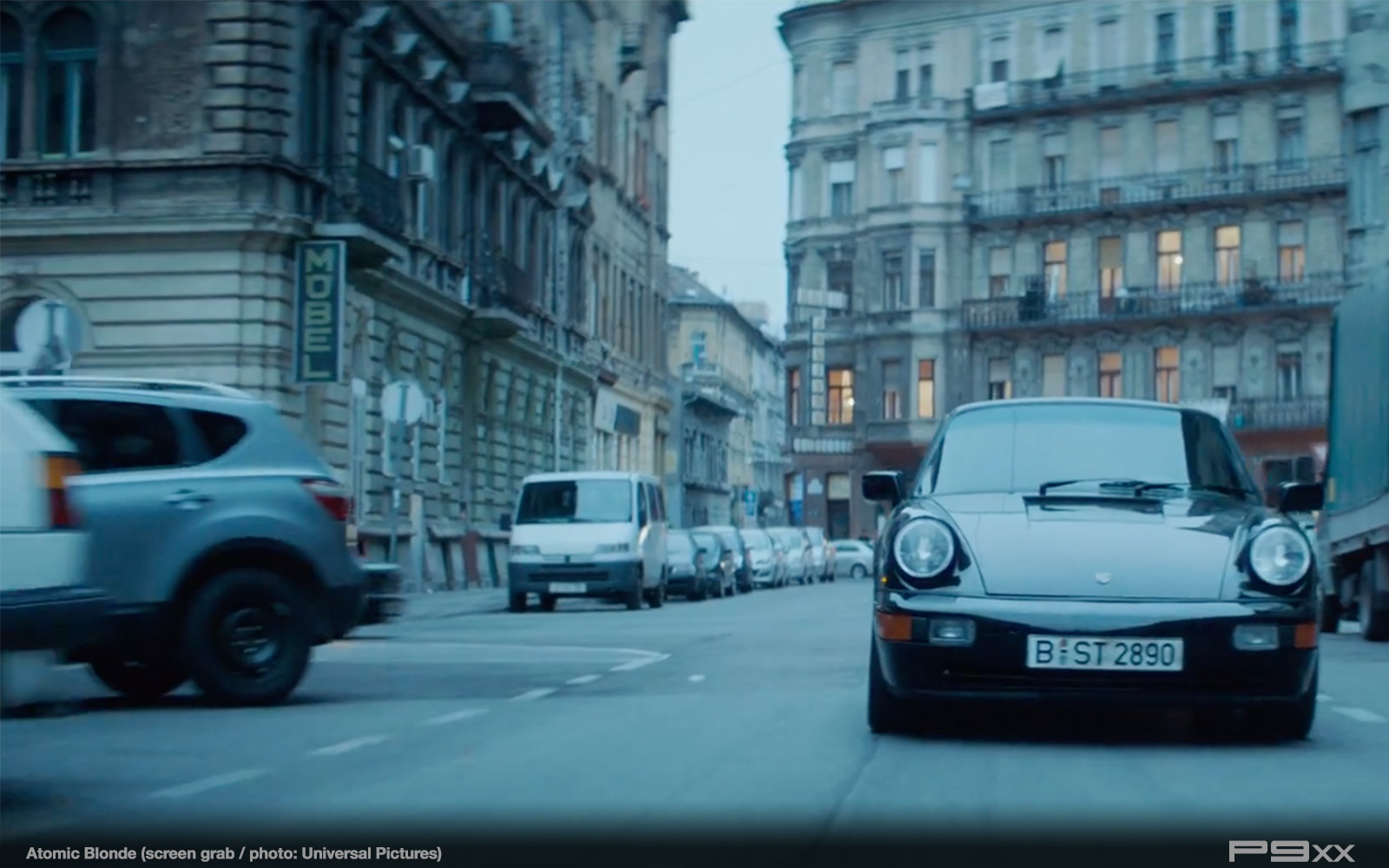 Okay, we're obviously being picky here. At the same time, we're also excited for this movie. No doubt that it'll offer some great period automotive love, not the least of which is the 964. Even better, it's nice to see a 964 getting exposure that doesn't include it being completely bionically upgraded to a Singer or having widebody flares riveted to it. While we appreciate RWB and Singer as much as anyone, we also appreciate the 1990s simplicity of a bone stock 964… even if "bone stock" includes RS America clone modifications.
Check out more on Atomic Blonde at its official website HERE.