Stuttgart. The Porsche Museum gave a touch of prestige to the starting field at the Ennstal Classic in Austria with some prize sportscars. The line-up included some distinctive milestones in the company's history, from a 356 Coupé with V-shaped windscreen and the 356 Speedster, right up to the 356 B GS Carrera GTL Abarth, 550 Spyder and 718 RS 60 Spyder racing cars.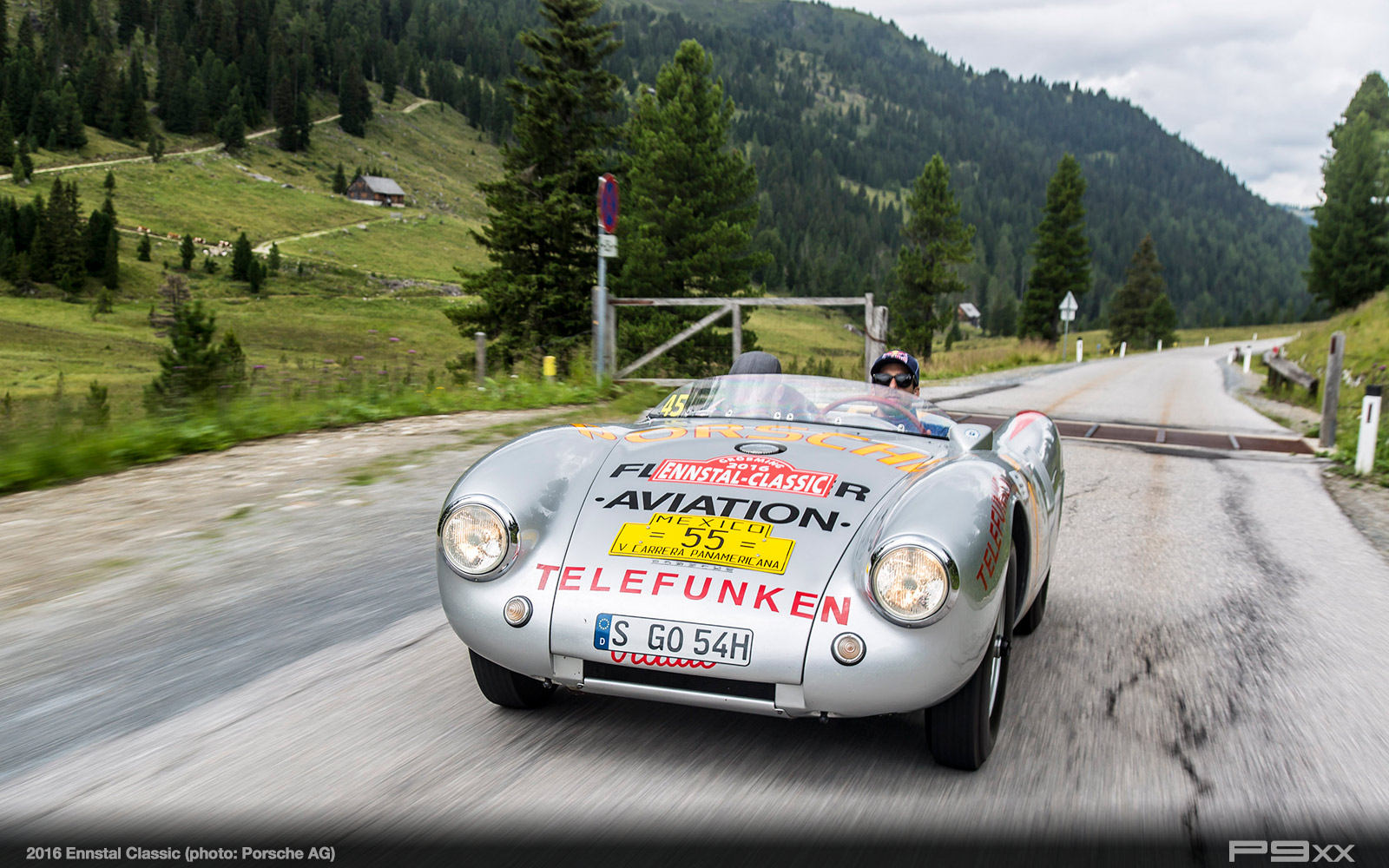 The cars had top-class drivers to match, led by Chairman of the Supervisory Board Dr. Wolfgang Porsche and LMP1 Project Manager Fritz Enzinger, as well as current LMP1 world champion Mark Webber, Le Mans winner Neel Jani, Porsche legend Hans-Joachim Stuck and Porsche GT factory driver Richard Lietz. A total of 198 classic cars from 1972 and earlier–around 20% of which were Porsche models–took part in the three-day road endurance test with 30 special stages, most of which were exceptionally demanding and secret.
The Ennstal Classic has been held since 1993 and is known as one of the most competitive classic car events. Being the home of the Porsche family, the Porsche brand has always featured prominently: Two-time World Rally Champion Walter Röhrl clinched two overall victories, and Mille Miglia winner Paul-Ernst Strähle and European hill climb champion Eberhard Mahle also enjoyed success.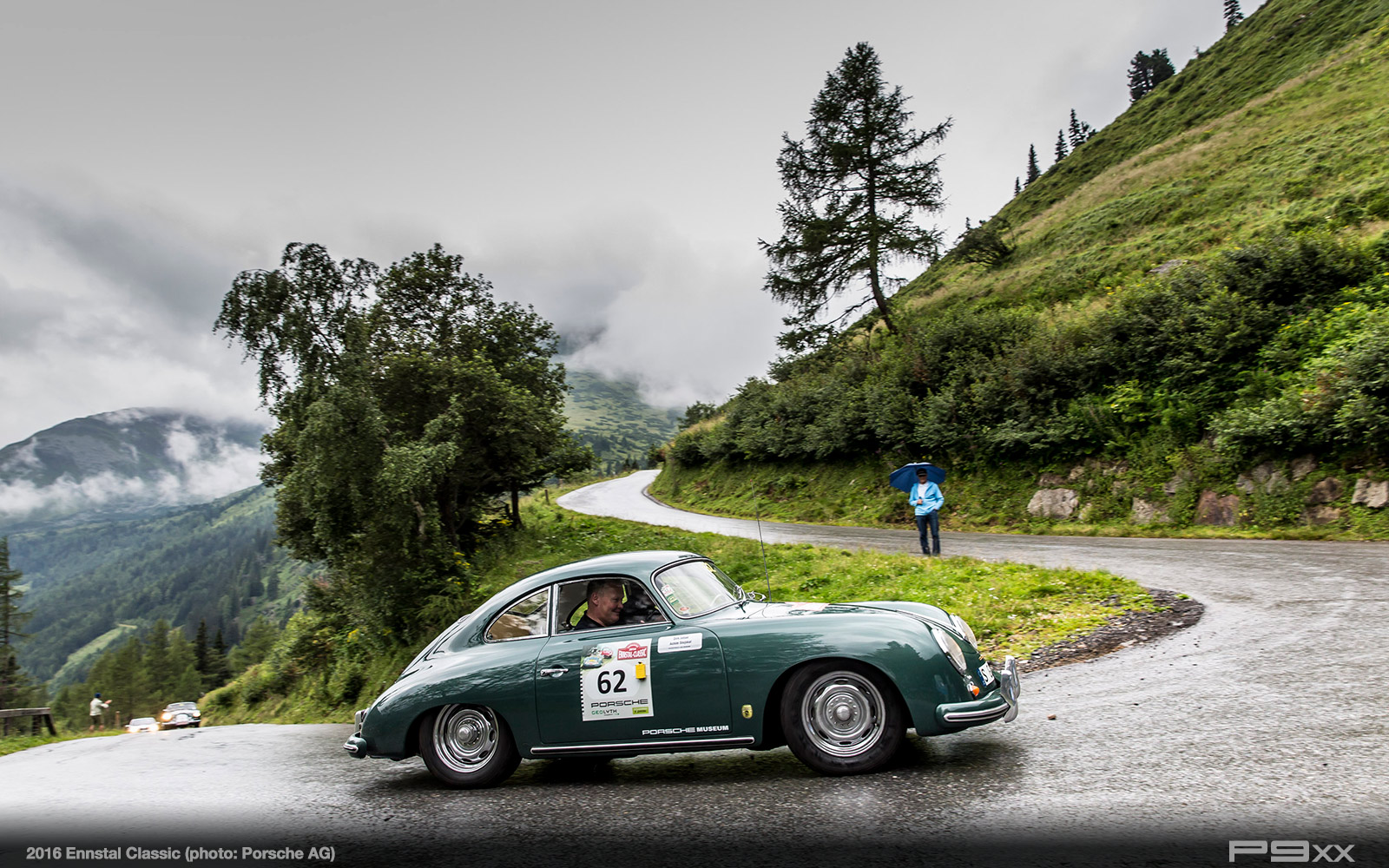 The main objective of all the Porsche Museum teams on the demanding special stages through the Austrian Alps was to experience historic driving pleasure and high-speed emotions at altitudes of over 2000 metres above sea level. But what was even more important for everyone from the Porsche Museum was that all eleven classic cars crossed the finishing line unscathed, having driven almost 1000 kilome-tres. "Even the most valuable classic sportscars need a regular run-out", says Achim Stejskal. As Director of the Porsche Museum, he also took part in the event – in a 356 1600 S Coupé from 1956.
Photo Gallery