Regardless of whether you plan on heading down to Daytona this weekend for the Rolex 24 Hours or watching it on TV, a critical accessory to taking in this multi-class round-the-clocker is a solid spotter guide. For that, we turn to Andy Blackmore Design, the official spotter guide provider for IMSA.
We're big fans of Andy. He doesn't just do spotter guides. He also designs some pretty choice racecar liveries. He's an institution in the world of multi-class sportscar racing and we're happy to call him a friend.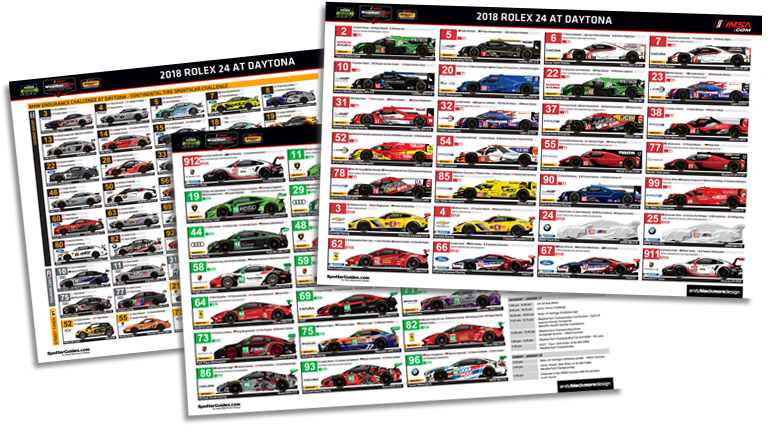 This latest Rolex 24 spotter guide is highly comprehensive, including both the Rolex 24 Hour IMSA race including GTLM Class 911 RSR, GTD Class 911 GT3 R, and also the Continental Tire Sportscar Challenge that will field the Cayman GT4 Clubsport.
More information and download can be found at SpotterGuides.com.