Given its title of "Motor City" and home town status to the big three American car manufacturers, it's not so surprising that there are an army of car enthusiasts in Detroit, or that those enthusiasts would have an institution such as Pasteiner's Auto Zone Hobbies to cater to their passion. In town for this year's North American International Auto Show, we decided to make the 18-mile drive from the show's Cobo Hall to Pasteiner's location out on Woodward Avenue in nearby Birmingham, MI.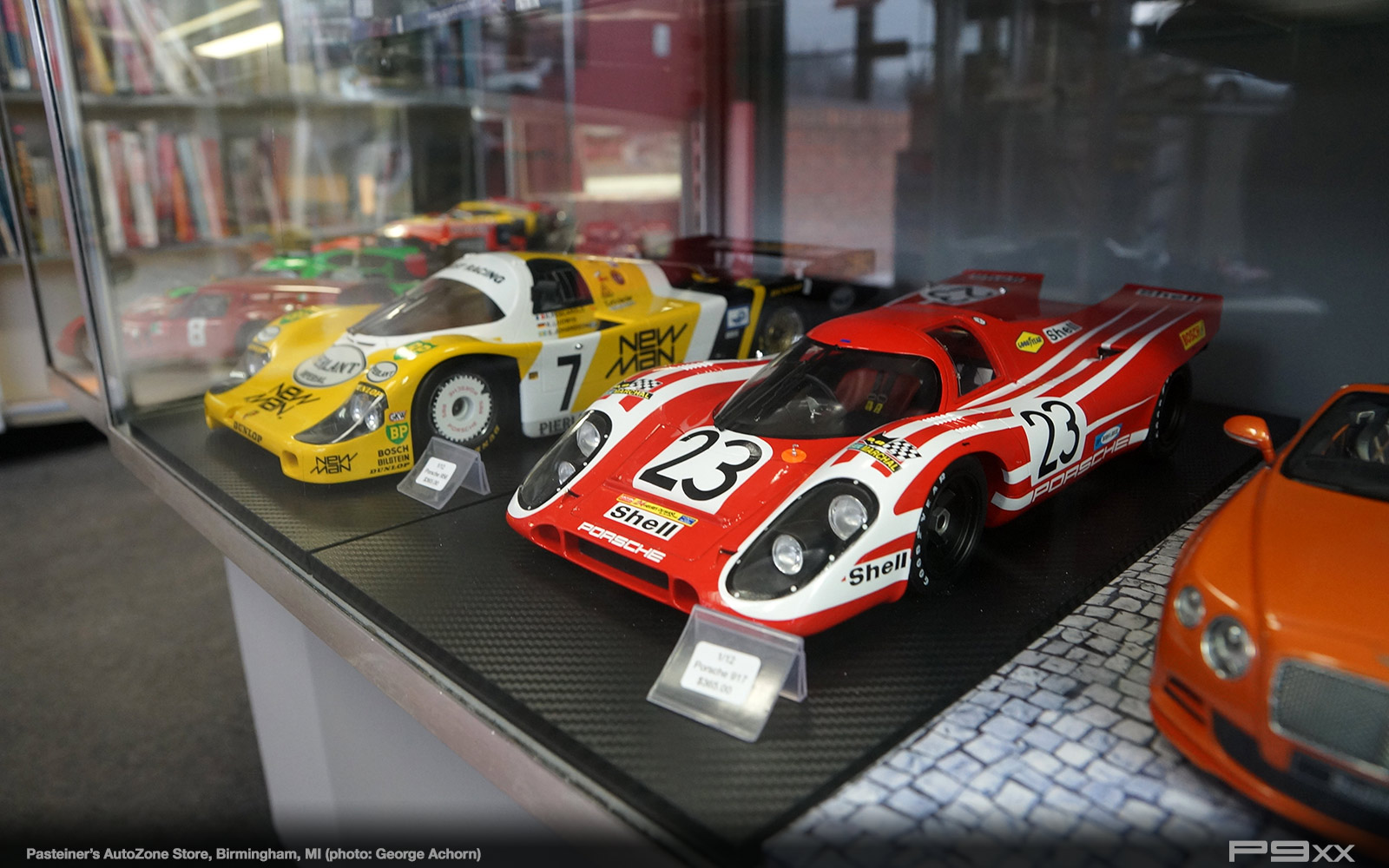 Those who know cars and certainly those who know cars in Detroit are well aware of the significance of Woodward Avenue. At a time of year not quite as frigid as January, thousands of car enthusiasts descend upon Detroit for a massive take-all-comers cruise. That event has become an icon on the calendars of those who are car-minded, and it's obviously a big time of year for Pasteiner's. So too though is nearly every Saturday morning when the store hosts a Cars & Coffee event.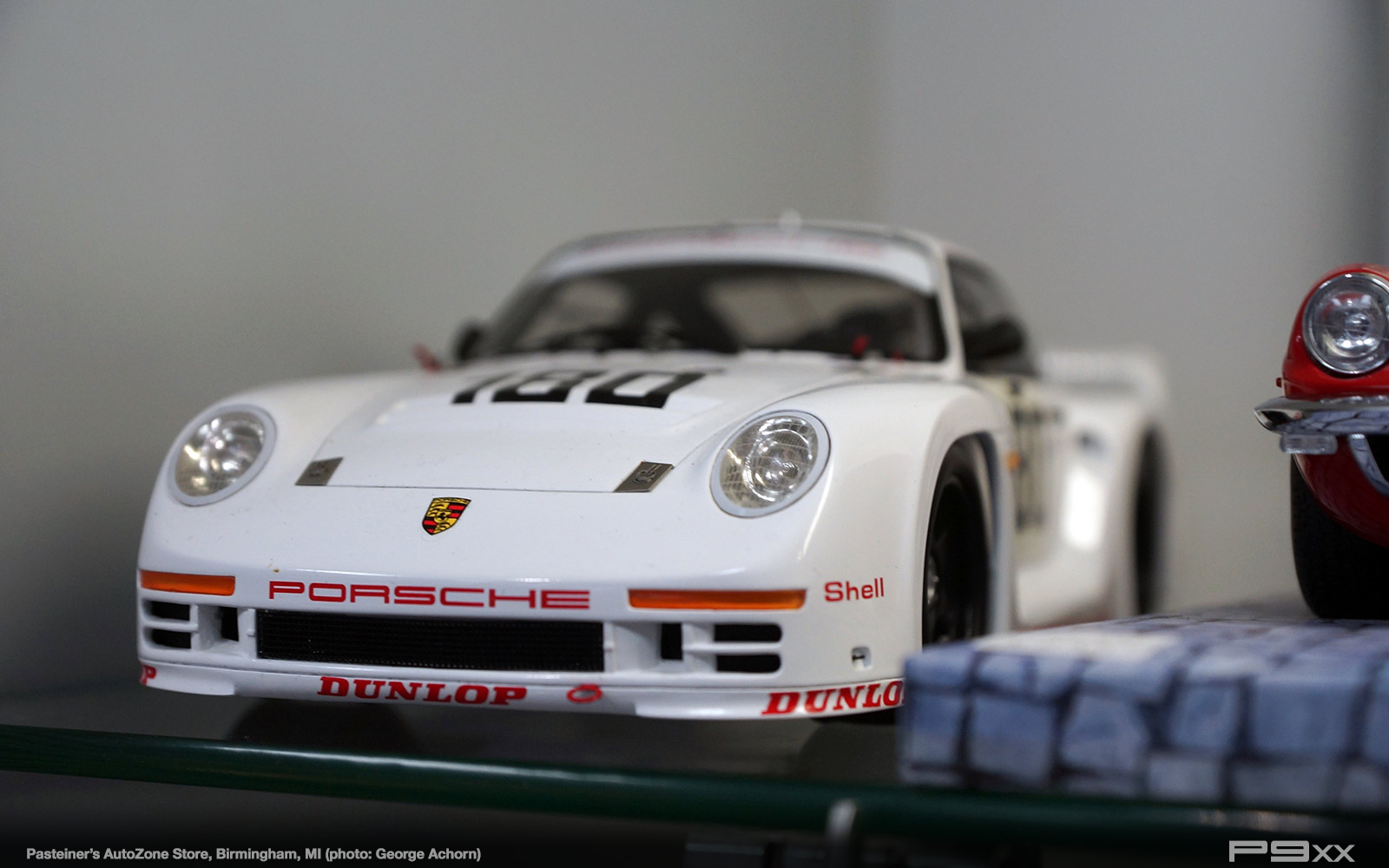 The core of Pasteiner's stock is its wide and varied selection of model cars, model car kits, books, magazines, wall signs and more. From the latest offerings to even vintage or out of print/production status, any car nerd will likely find the need to peruse for hours. The walls of books or displays of magazines will expose you to titles you never knew existed and never thought to search online. You'll be delighted when you find some of your favorite and most obscure cars in miniature and at a much more reasonable price than you typically find at car shows or in the vendor rows at races.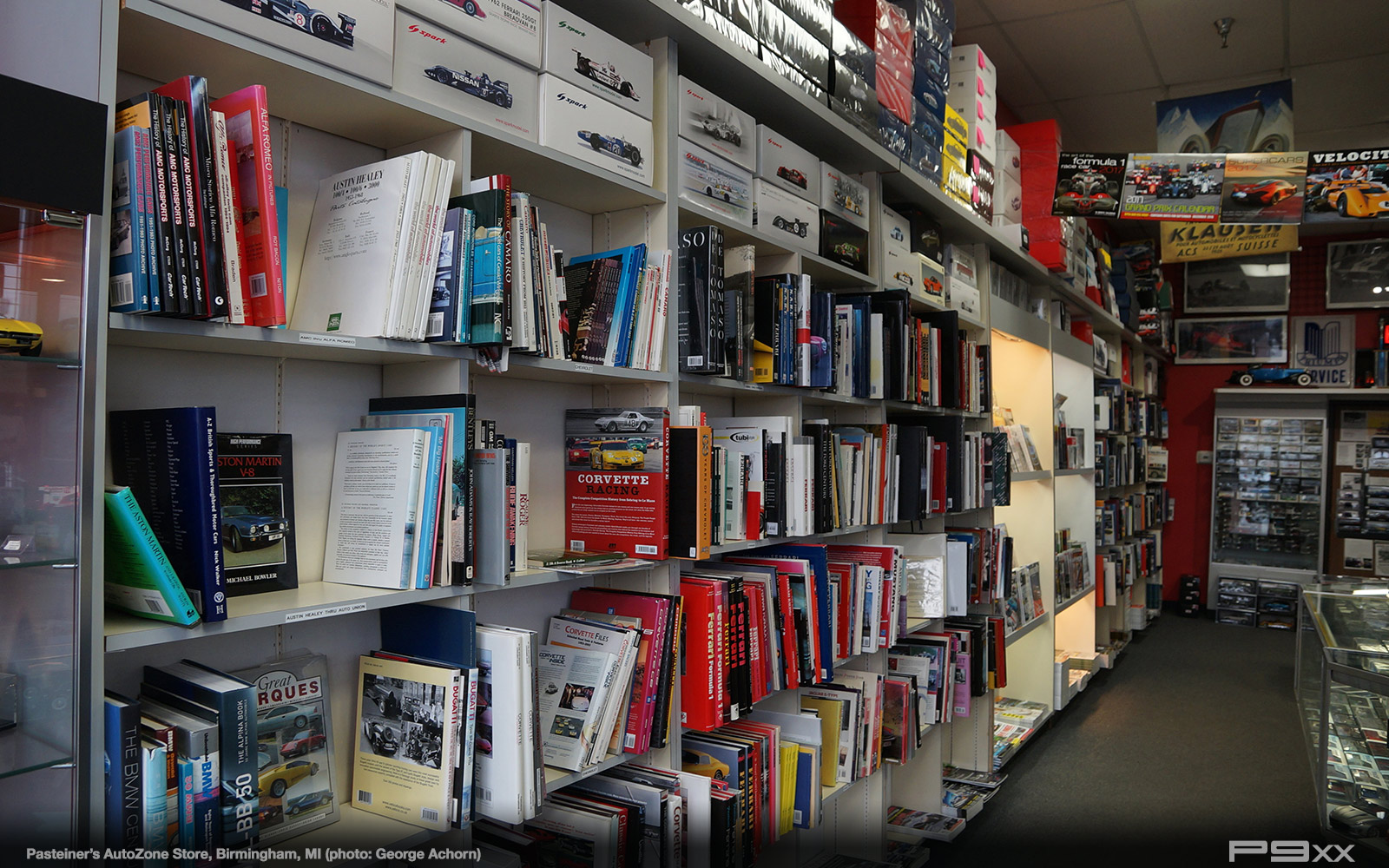 Given the Detroit location, you likely wouldn't be surprised to hear that it's not uncommon for the likes of Ed Welburn, Ralph Gilles and other notable car industry players to show up for these events… even in cars that may not yet be out yet. Such is life in Detroit.
If you happen to make it to Detroit, we highly recommend a visit. A gallery of Porsche-centric photos from our visit can be found below. For an even larger general car interest gallery and coverage, check out another photo gallery from our visit over on ChoiceGear.org.
Details
Pasteiner's Auto Zone Hobbies
33202 Woodward Ave.
Birmingham, MI
Phone: 248-646-2886
pasteiners.com
Hours: 10 AM to 7 PM Monday through Friday; 8 AM. to 4 PM Saturday, closed Sunday
Photo Gallery
This story originally appeared on Choic