I'm standing in the line at the Virginia DMV, waiting in line for a ticket in order that I can then talk to someone who will eventually issue me transfer tags for my new-to-me 1990 Porsche 911 Carrera 2. I'll admit I've got a little bit of angst. You see, this isn't just my first 964. It is my first Porsche and also my first air-cooled car. I'd just bought the thing about 10 minutes ago, and on my way from the bank to the DMV I'd smelled some burning oil. After nabbing the spot closest to the door, I noticed a bit of smoke floating up from the engine vent. I'd left the car with the former owner and my buddy Bill who's playing wingman for the day on this potential boondoggle. Now Bill's just walked hurriedly across the DMV to my position and informed me the car is on fire.
Of course it is.
Exactly what do you do in a situation like that? There's no book for it… no FAQ… no how-to video on some YouTube suggested watch list between Patrick Long heel and toe how-to videos and Petrolicious profiles.
I ask Bill an obvious question. "Is it still on fire?"
"It might be."
Bill walks past me, and out a second door. On his way out, he yanks a fire extinguisher from the wall. A moment later, he sprints past the large plate glass window next to me.
A girl behind me asks her boyfriend, "Something on fire?"
"I think it's that Porsche," he answers.
Yeah. That Porsche. I wince.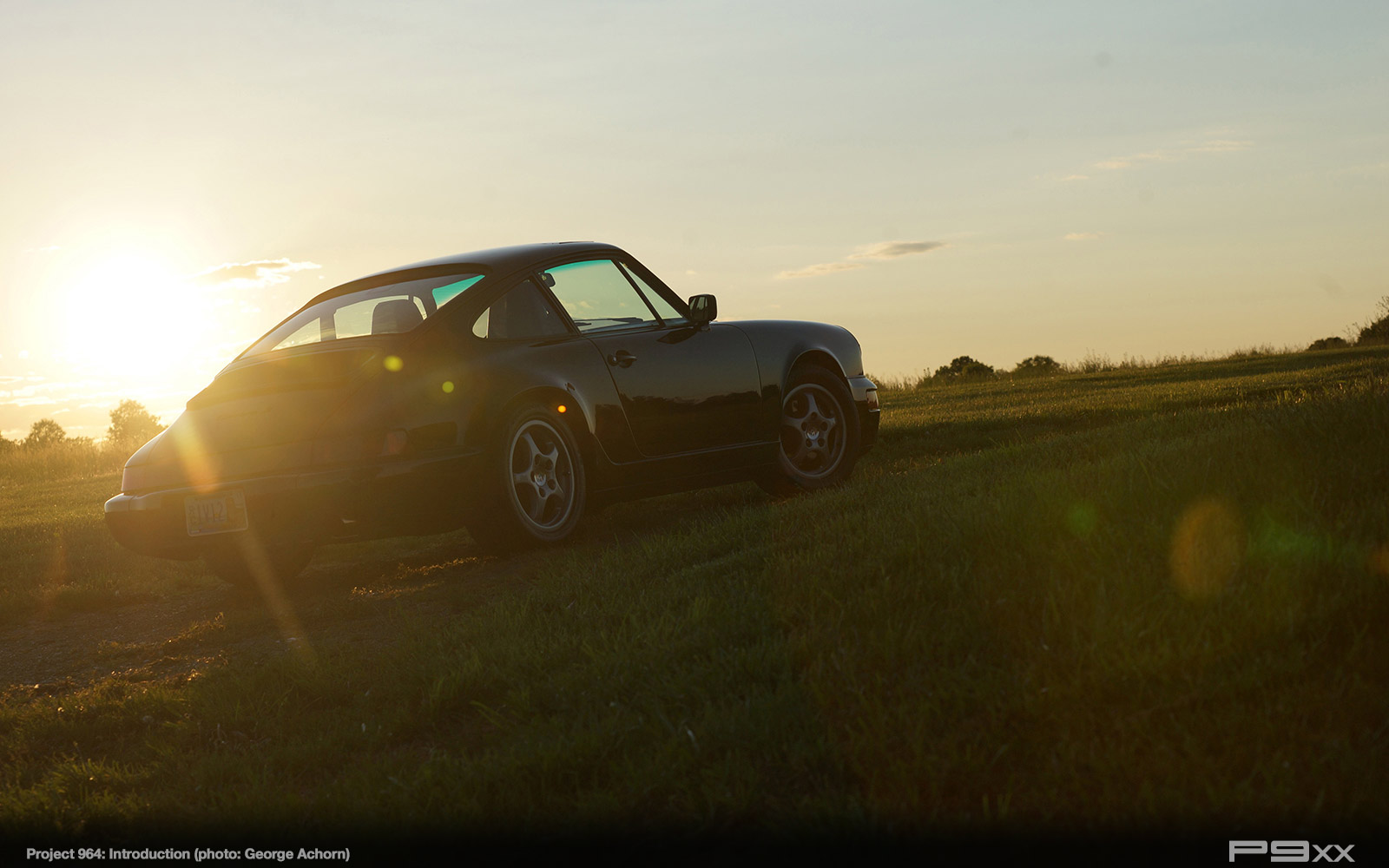 The process of buying myself a 964 began four years ago. I went for a test drive and missed out on my car's near twin because the shop I'd booked for an always wise pre-purchase inspection (PPI) scheduled me later in the week, allowing time for another buyer to swoop in and offer cash with no PPI. That car was gone, and I spent the next four years searching off-and-on for a very particular spec car. Unfortunately, I wasn't the only one seeking a clean manual transmission 964 Carrera 2. It seems the fire, at least in regards to 964 pricing, had begun long before I showed up here at the Virginia DMV.
These early '90s Porsche 911s weren't always such a hot buy. When launched in 1989, they boasted a new 247 hp 3.6-liter "M64" flat-6 engine, coil spring and shock suspension replacing ancient torsion bars, anti-lock brakes and carrying over the G50 5-speed transmission added to the 911 range in 1987. Mechanically, these cars are often considered very nearly best-of-breed for the air-cooled era, but stylistically the big bumper 1990s look wasn't as elegant as the earlier 911 models or as spacey as the type 993 that replaced them. Over the years, prices dropped into the teens and they soon became a flat-out bargain. That was four years ago.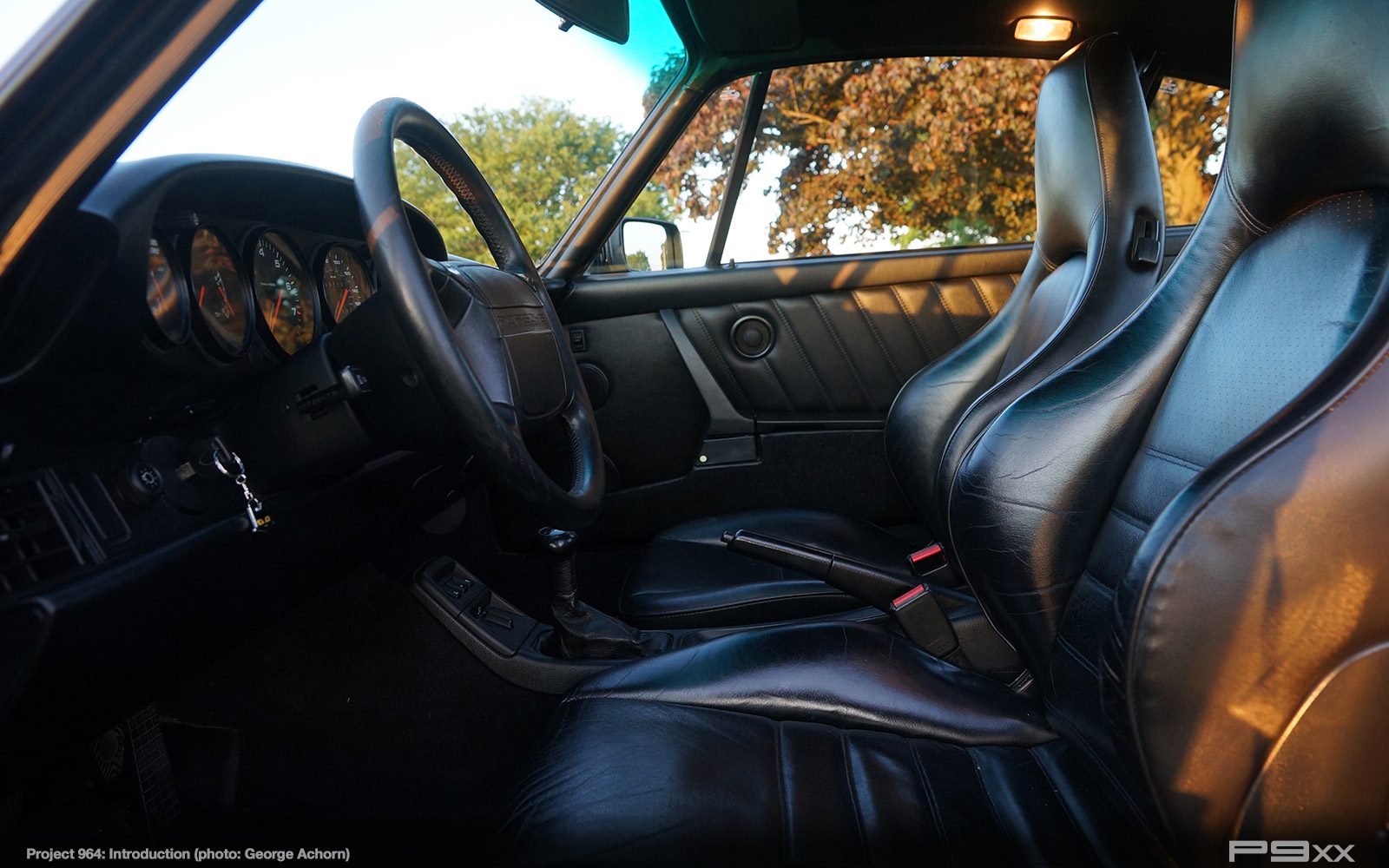 A lot happened since then. Singer happened. Rauh Welt happened. Magnus Walker happened. The 964 became a popular choice for the stance and tuning scene, while countless guys like me in their 40s who also fantasized about these cars back in the day began earmarking newly found disposable income for cars just like this one. As a result, the market price of my target spec 964 nearly doubled during that time. Consider the dollars requested by certain major market car dealers hoping to sell to speculators, and you might even assume they'd tripled in value.
Fast forward to one week ago and I'm haggling with a guy in a wholly other east coast city over the pricing of a worn track-prepped coupe that is definitely a fixer-upper. Then, a nearly perfectly optioned car popped up within a very drivable distance. This 911 ticked all the boxes; good color combo, manual transmission, limited slip differential, big bolster seats. The owner listed it as recently having undergone a "full restoration", though the mileage was a bit high. That said, it was fairly priced at just a few grand more than the worn track weapon over which I'd been haggling. Even better, the owner claimed it had received a full top and bottom engine rebuild and glass-out repaint, both less than 5,000 miles ago. I went to see it post haste.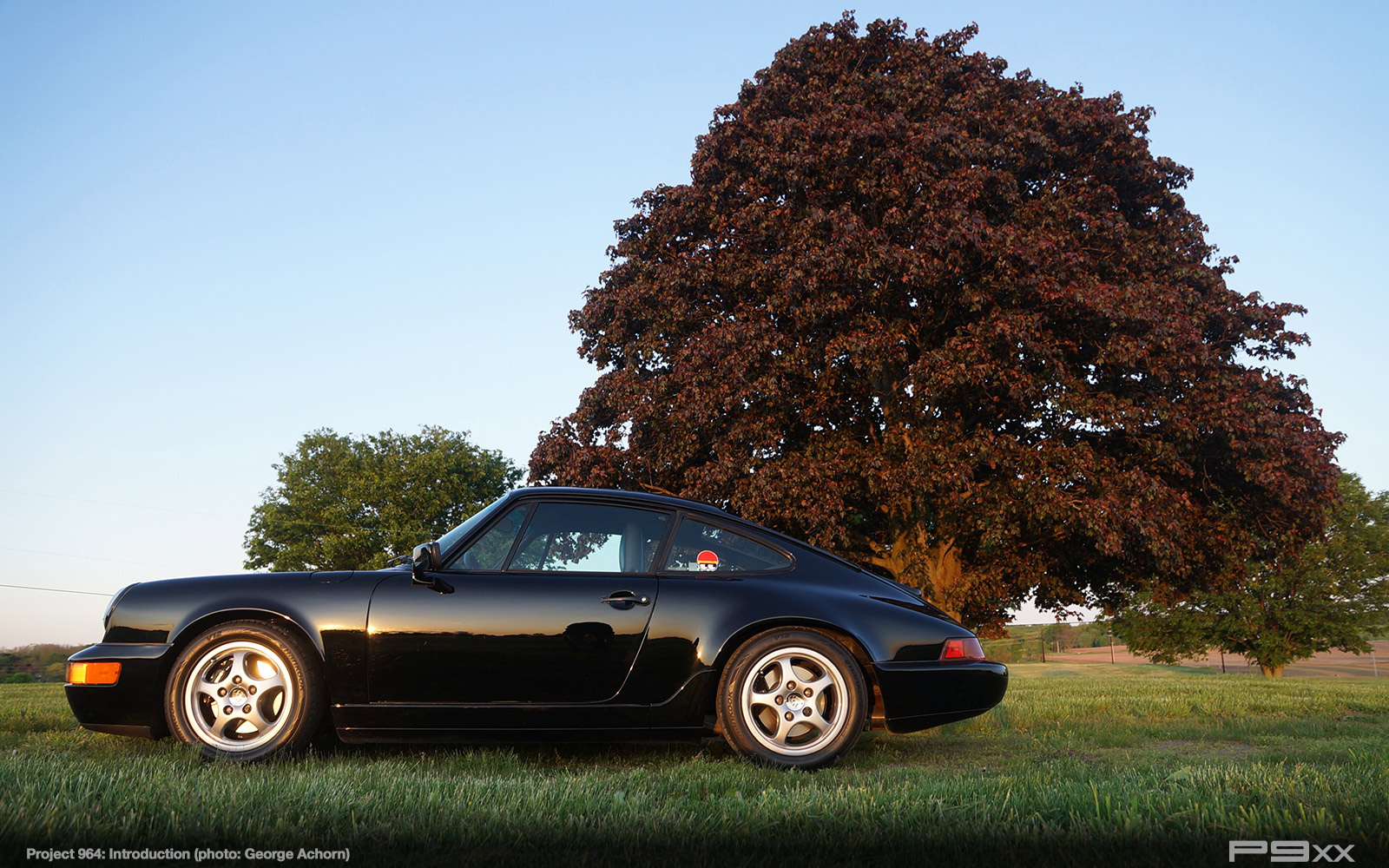 The owner struck me as just the sort I'd want to buy from. Meticulous in most every detail, he had records for everything he'd done to the car. The 911's CarFax history threw no red flags, so I took a deep breath and made my offer at basically what he'd been asking for it. I skipped the PPI so as to not allow any will-travel west coaster or erstwhile future RWB builder to swoop in and grab it. A handshake was made, and I literally waved to a guy in a BMW 3 series wagon coming to look at it after me as I departed the owner's driveway. 48 hours later, the car was mine… albeit on an unplanned smoke break in front of the Virginia DMV.
So why'd it catch fire? What we know now is that the previous owner hoped to do me a favor by expertly detailing the car and changing the oil one last time before I picked it up. He probably over filled it. That caused the smoke, and then he and my buddy had let it idle there while he warmed it up to check the oil level… something 911 owners will understand.
Overflow oil dripping onto the exhaust ignited momentarily, but not before he did me one last very valuable favor by ripping off his sweatshirt and suffocating the fire… probably even before my buddy had rushed through the door on his way into the DMV.
The fire trucks still came. That is apparently a matter of policy at the Virginia DMV when you remove one of their extinguishers from its holder. The firemen complimented me on my new car, made sure it was no longer on fire and were on their way. Not sure about my new acquisition and unwilling to risk it on the first day of ownership, I skipped out on baiting another fire in now rush hour DC metro traffic and called local European car tuner New German Performance (NGP). The guys at NGP were quick with a recommendation for towing the lowered 911, so it was trucked there, then on to my home dealership Porsche Mechanicsburg in Pennsylvania. They'd look it over and make sure there were no further issues before prepping it for use, including state inspection and tags.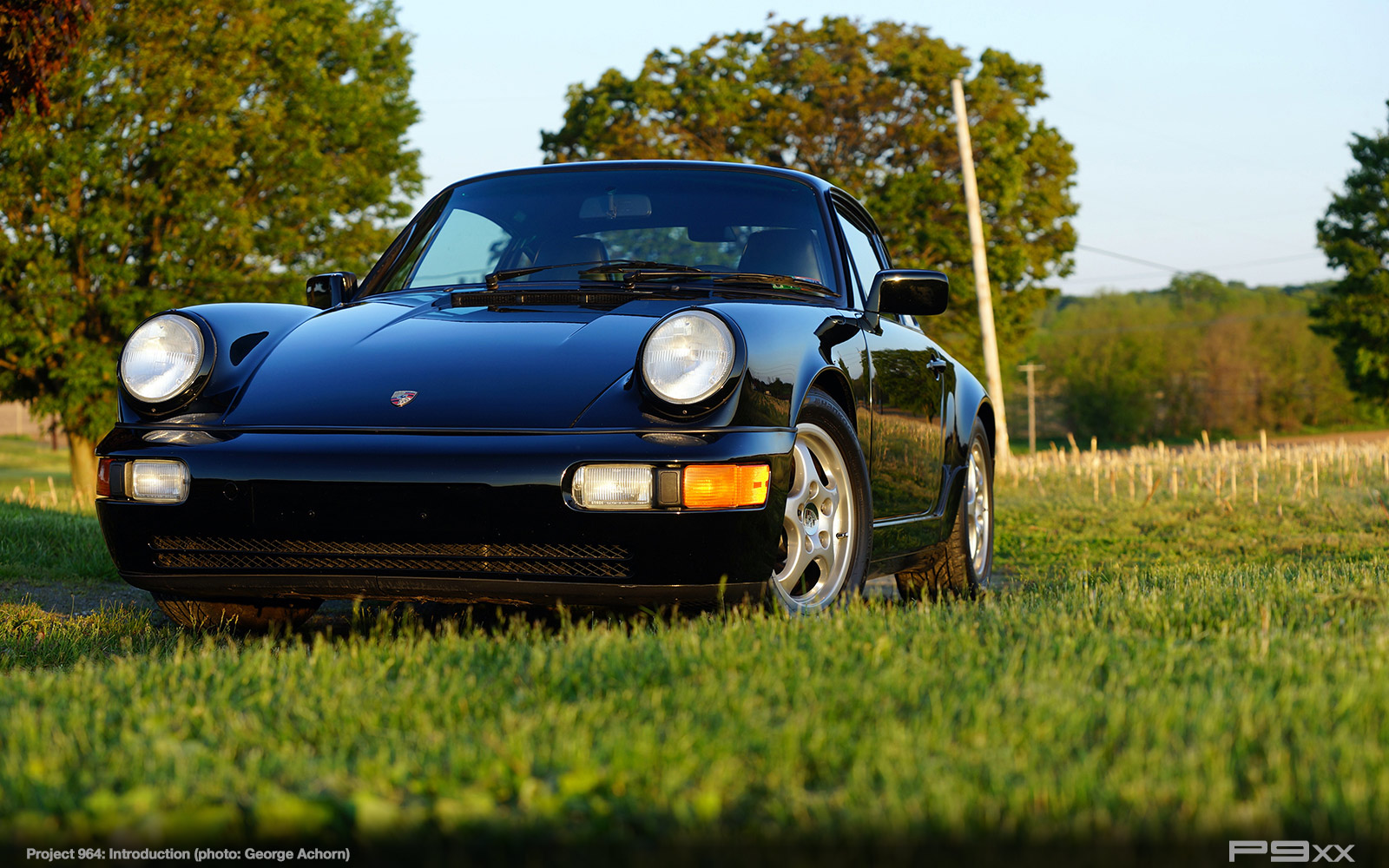 As you can see, it is already a very nicely sorted car. Even still, I'm hoping to improve upon it. No, this won't be a more radical backdate, track weapon or widebody build. Rather, I intend to emphasize the narrow body 964 form that this car already exemplifies. While it may see minor autocross courses or track days, its primary purpose will be for enjoyment on public roads.
Obviously there is a huge network of products and companies that cater to owners of air-cooled 911s. From Porsche Classic's range of factory parts to countless aftermarket specialists, I aim to greatly improve upon this car in a very subtle OEM+ sort of way that both improves it and also explores what Porsche may have built had they been building their sporting GTS models during the 964 era.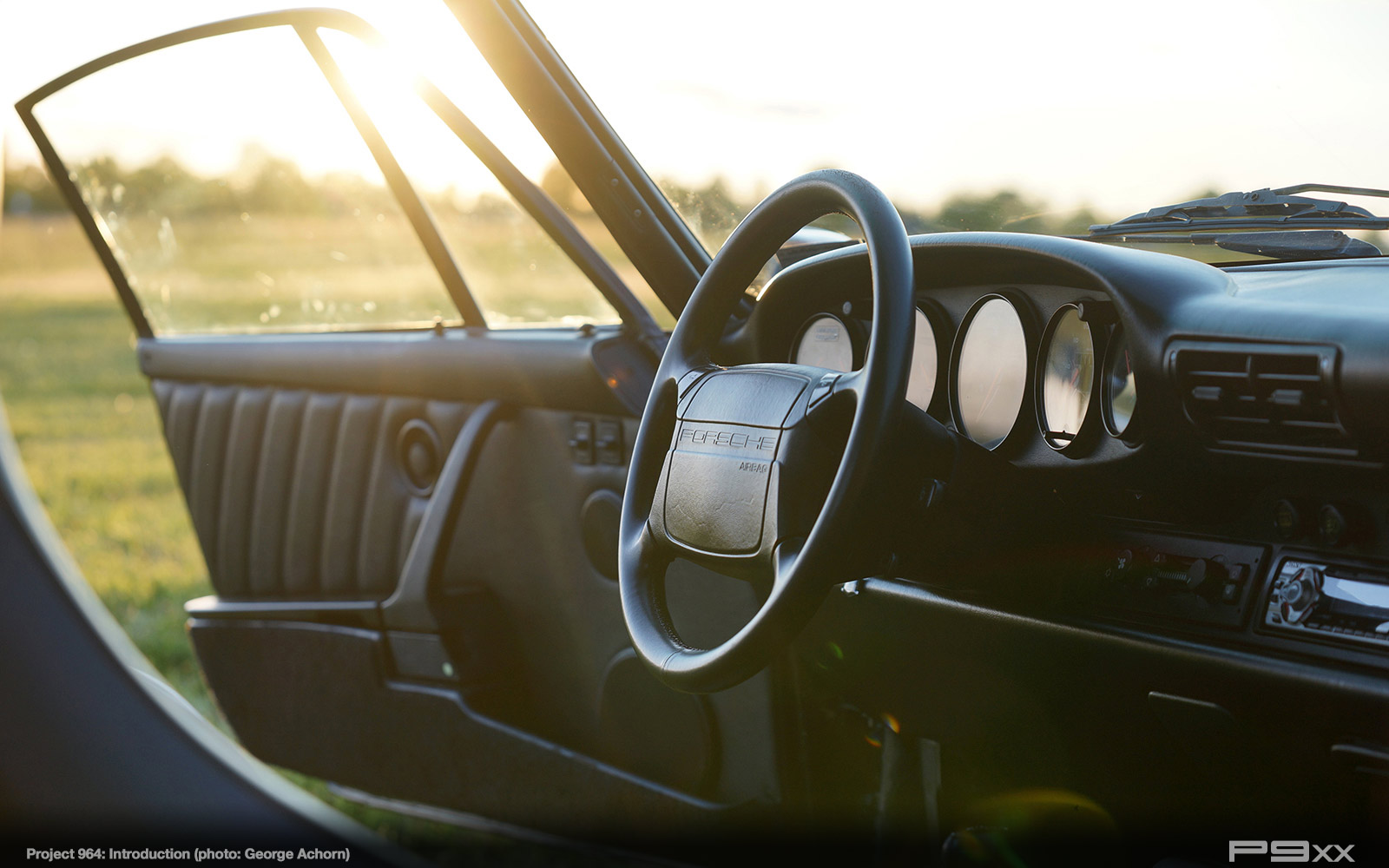 What will be upgraded? Well, the engine's been rebuilt, so another full rebuild currently isn't necessary. Wheels and tires are an obvious place to start. Brakes, intake and exhaust offer further performance potential, and there are some interesting new suspension options that have been introduced for the 964 since our car was rebuilt several years ago. Beyond that, we're amassing a list of improvements for the interior, the inoperable audio system, the car's lighting systems and a few exterior improvements.
With all of that said, I'd like to introduce Project P964 GTS. This series is a joint effort between European Car and my new startup Porsche-focused website P9xx.com. Follow along with the progress of this car across both of these outlets, as well as #ProjectP964_GTS on various social media platforms.
Photo Gallery