When it comes to importance in branding, it would seem there's nothing more critical to Pirelli's performance bonafides than the Italian tire manufacturers P Zero range. So, when the Italian company suggests they're about to re-launch their entire P Zero mix, there is little reamoubt that's kind of a big deal.
P Zero as a designation began in 1986, developed as it was to compete in the World Rally Championship shod to the Lancia Delta S4 rally car. A road version followed a year later, launched on the likes of the Ferrari F40.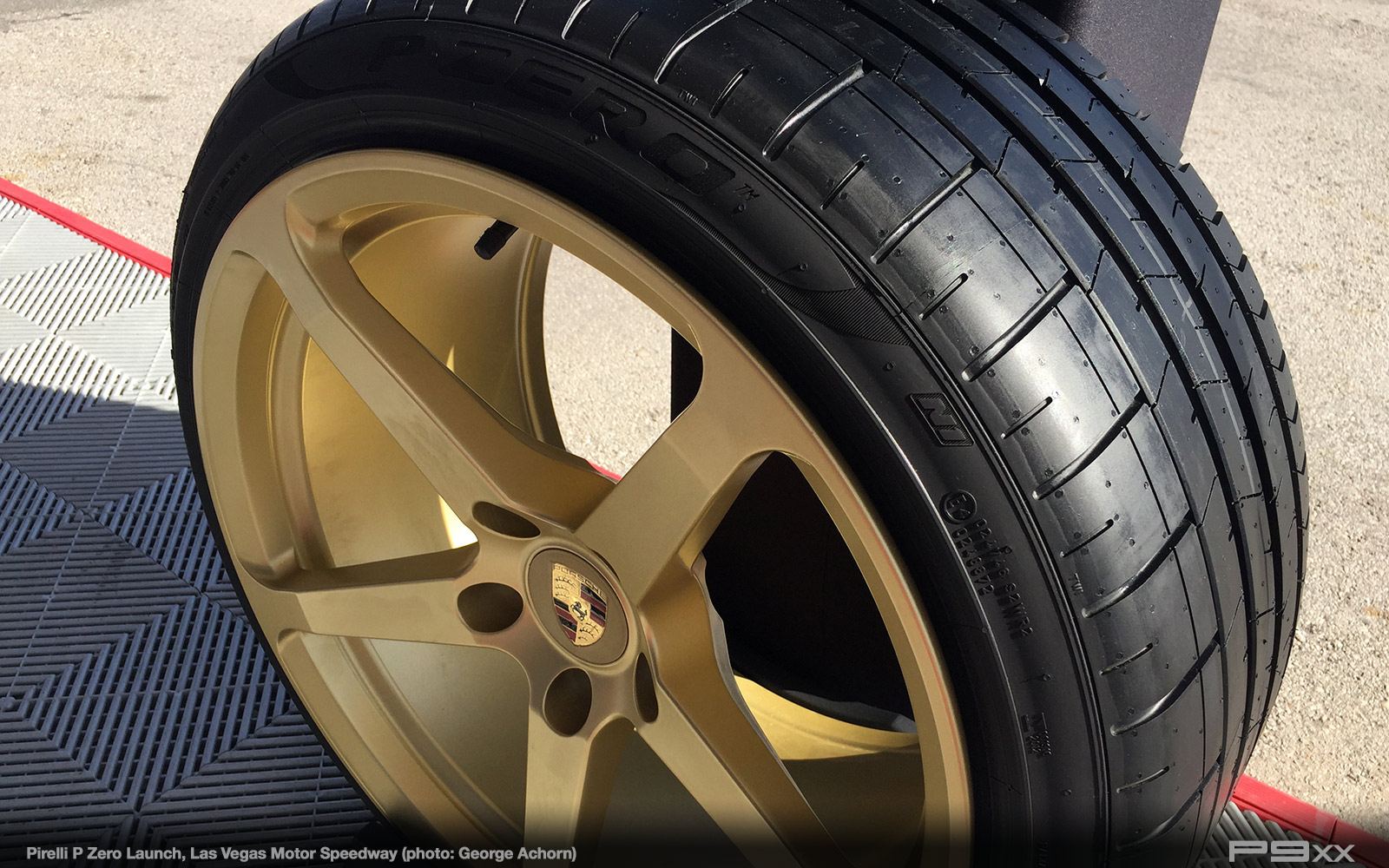 Over the years, the P Zero range has boasted any number of firsts. That initial year marked the first 17-inch original equipment and first ZR rated tire. Over time, applications multiplied, including the addition of GT cars, then crossovers and SUVs, and later the street legal track tire P Zero Corsa.
With this newest version of the P Zero family, Pirelli has arrived at two very interesting conclusions, both focused on the diversity of the automotive market.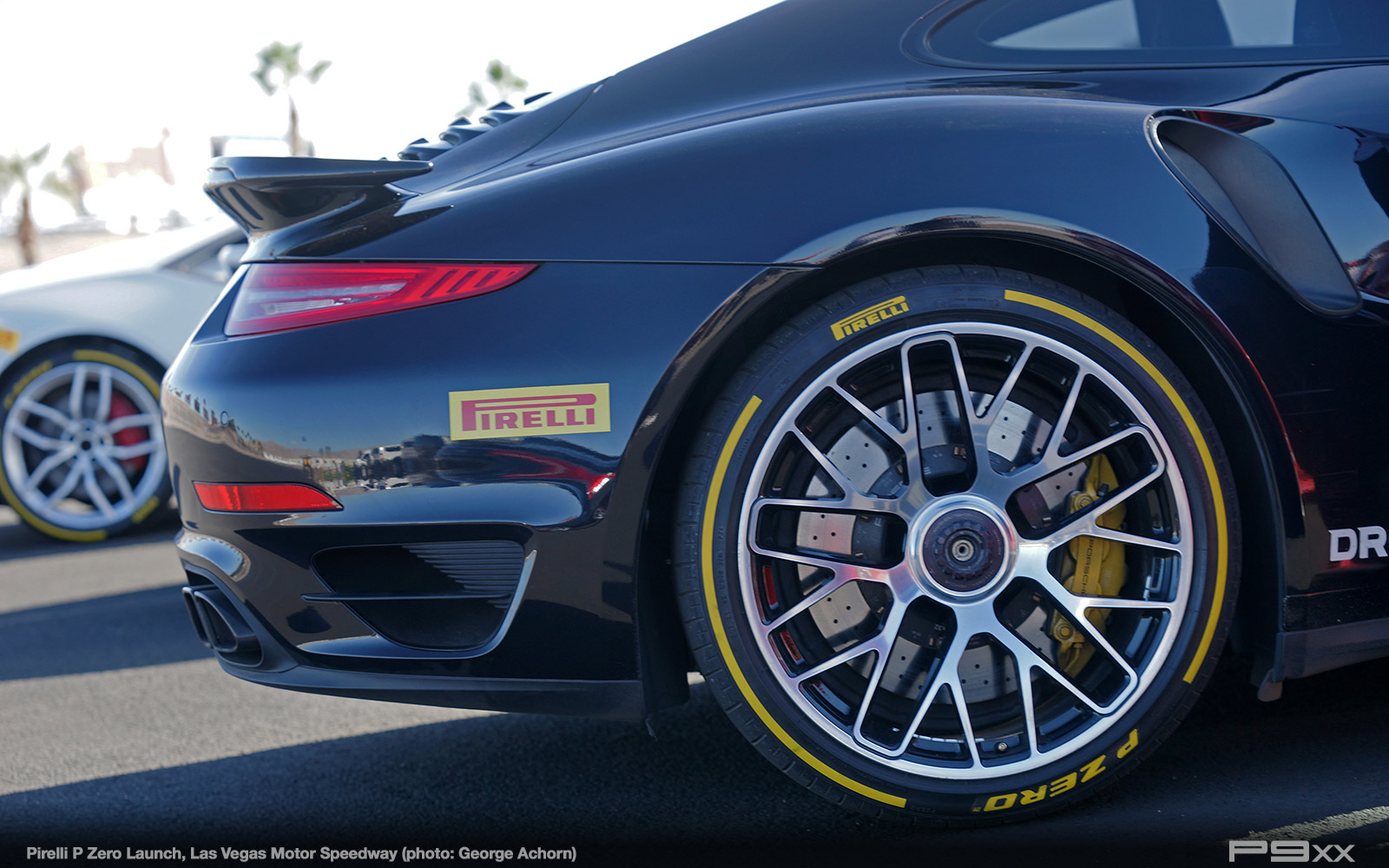 The first revelation came from the firm's burgeoning OEM manufacturer business. Brands like Porsche typically want to formulate a specific tire design to their particular car. As a result, Pirelli makes tires specific to a given car. Even platform mates such as Volkswagen Group cousins like the Audi R8 and Lamborghini Huracán don't share the same PZero design. Given this, Pirelli has greatly expanded the availability of these manufacturer spec tires with the more discerning owners in mind.
Next, it has also became obvious to the engineers at Pirelli that the growing diversity of automobiles requires a greater diversity of P Zero offerings… and not just in regards to sizes. In addition to the P Zero Corsa and the launch of their first P Zero all season tire, Pirelli is going one step further by splitting the standard P Zero summer offering to adjust to sports car versus sedan, crossover or even electric car applications?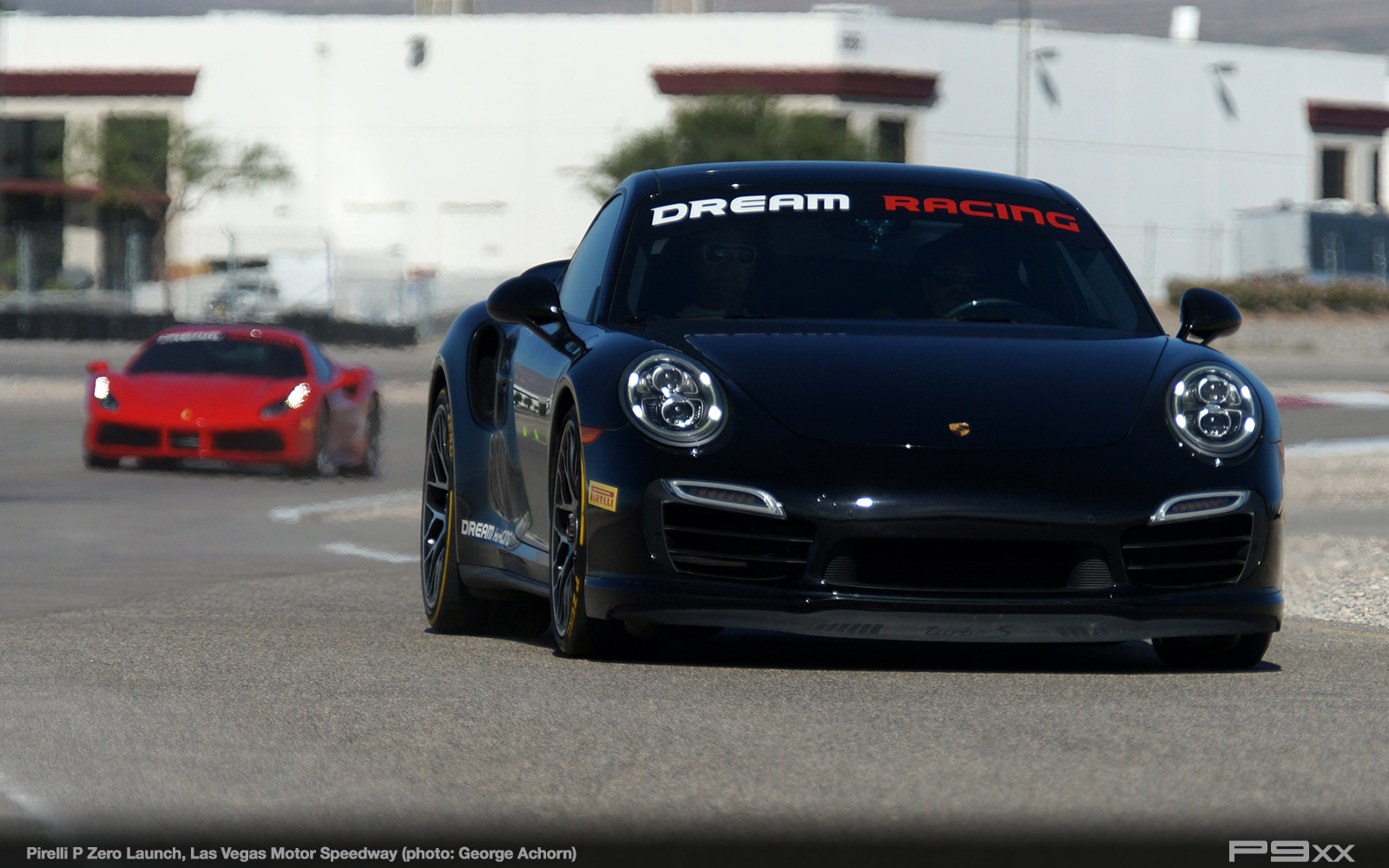 Why grow the P Zero family? Despite the usual expectation of expanding any successful range, Pirelli sees more demand for tailored needs. While sports car owners want the highest performance, sport sedan owners also want more refinement with benefits in wet weather and reduced driving noise. Electric cars that run without any accompanying engine noise have need for even more silence. You get the idea.
In an effort to best show off the new range, Pirelli hosted an event at Dream Racing, a driving experience that calls the Las Vegas Motor Speedway home. Here, drivers were able to sample any number of configurations of the new P Zero family. From the most exotic Lamborghini (an Aventador SV) on track to a wet cone course in a Tesla Model S, the diversity and improved performance were plain to see.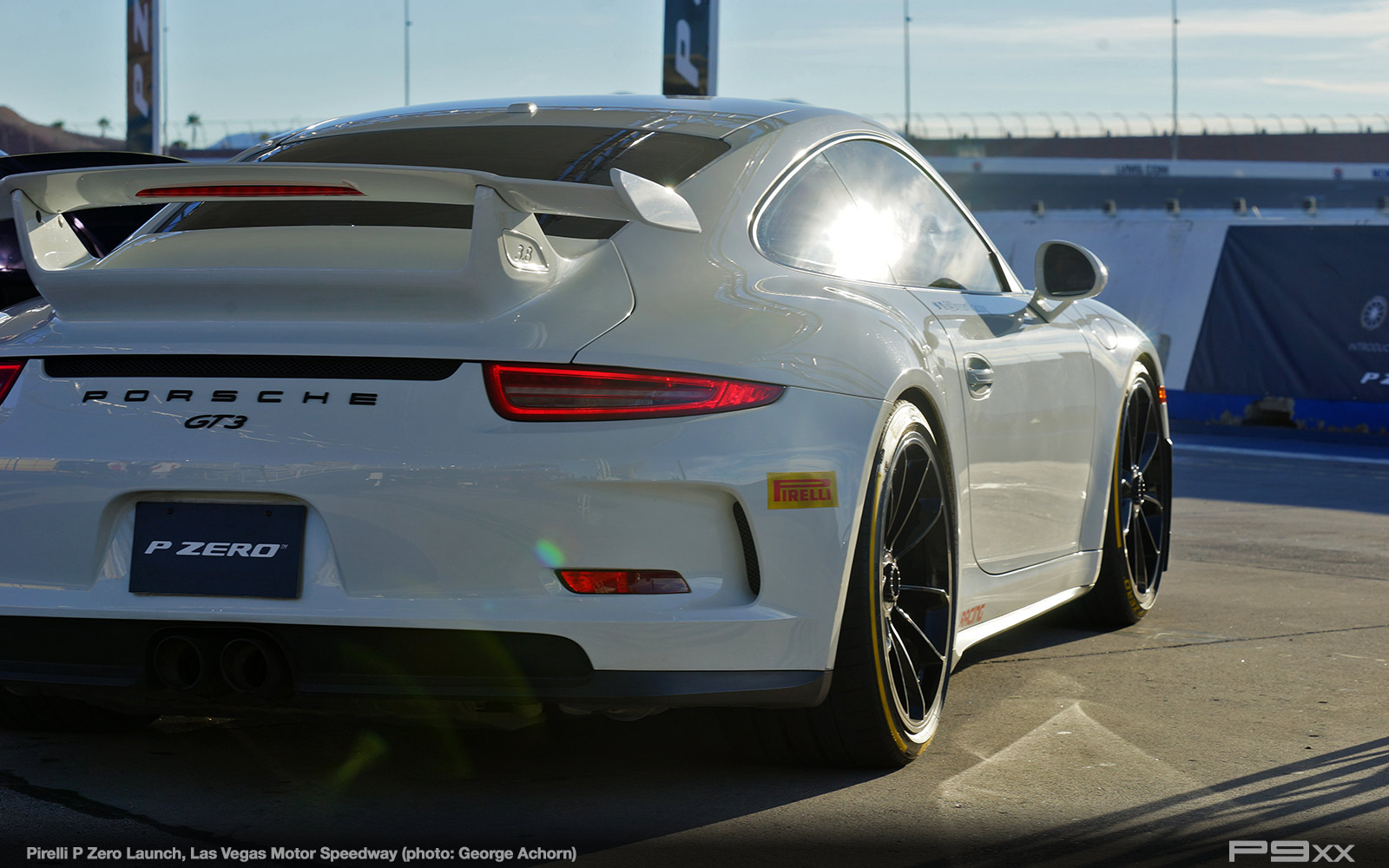 A closed road course is an excellent place to learn the nuance of a tire or a car intimately. While we didn't have old and new P Zero product or competing tire company product to consider, we were able to get seat time in cars such as the Audi R8 V10, the Lamborghini Huracán and Ferrari 488 GTB fitted with the newest P Zero kit.
Driving the two aforementioned Volkswagen Group platform mates back to back, it was most evident how even such similar cars in theory can be so decidedly different on road or track. Each of these cars are all-wheel drive on the VAG MSS architecture, both with high-revving V10 and dual-clutch transmission that functions just like PDK. The Lamborghini though is slightly faster and more raw, and also more of a handful to drive. In comparison, the R8 has always been very willingly and controllably drifted in a way that makes most any driver a hero. This latest R8 is all that and more. Let off the gas and then get back on and we found ourselves forsaking the faster lap time and giggling as the car slides squealingly sideways with ease.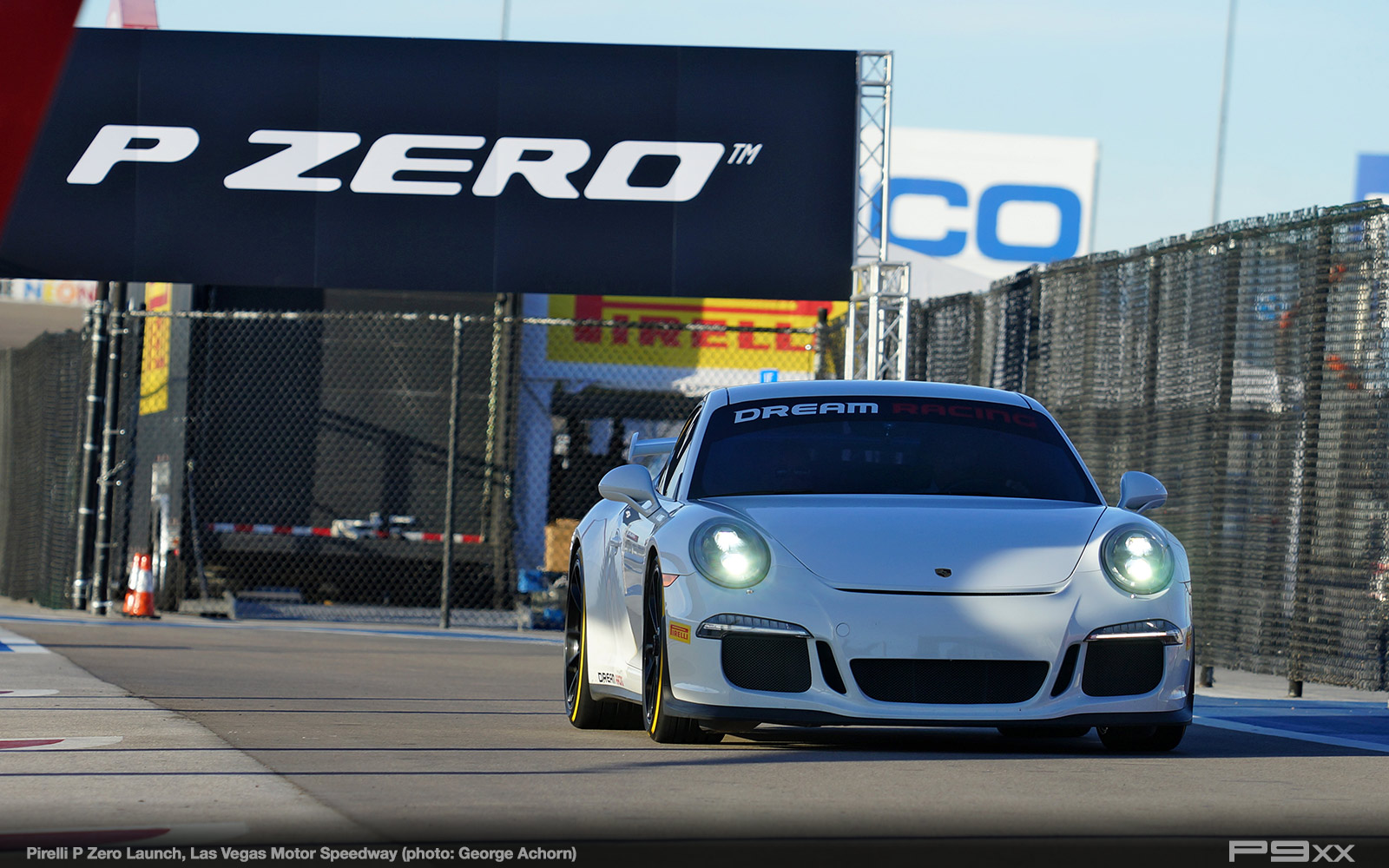 Nowhere was it more obvious to us that manufacturers, even ones as close as Audi and its wholly owned Lamborghini subsidiary, could simply be so different. That these companies' development teams work hand-in-hand with Pirelli's own engineers is obvious, and thus too is the accompanying demand by owners to be able to get the specific fitment, tread design and compound most optimized for their cars.
At the top of the range are Pirelli's racing tires. The Italian tire manufacturer was also kind enough to share this ultimate fitment, allowing attendees to take to a road course in basically cup spec cars. This included factory track cars as you might see in the Ferrari Challenge, the Lamborghini Super Trofeo (both Huracan and Gallardo) and also the Porsche Carrera Cup.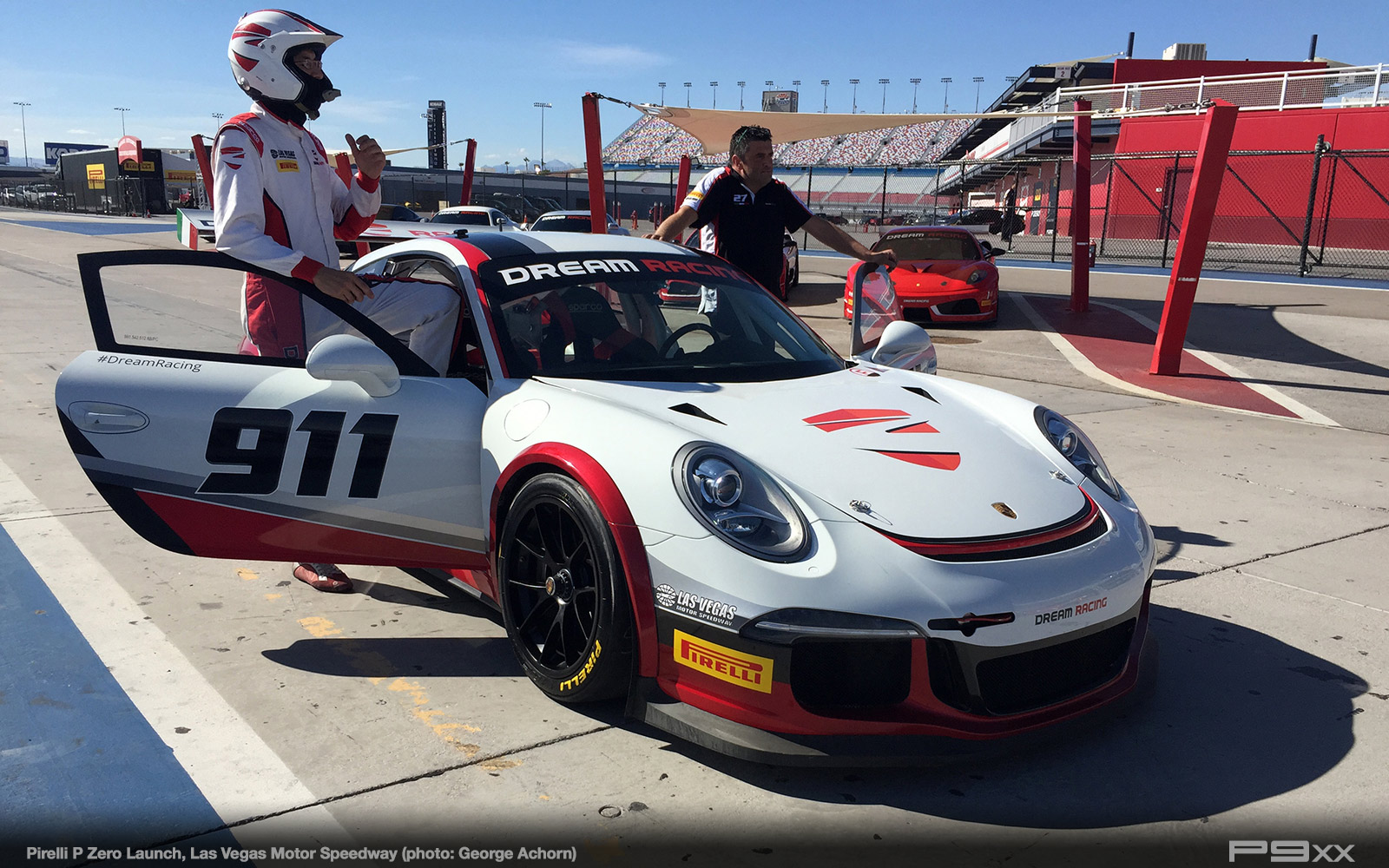 We gravitated to the 991 Carrera Cup car and weren't disappointed. Running full aero and power as one would expect in a Cup race, the experience is incredible. This is also part of the Dream Racing program in Las Vegas, and one for which we seriously want to return. Of course, the full aerodynamic aids of such a car add considerably to the experience.
With no previous experience in the 991 Carrera Cup car, feeling out the car's limits over the few laps we had was the main intent. Nobody wants to be the idiot who slides off course in such a car, and yet that seemed hard to do. With a co-pilot offering coaching over the laps, we picked up pace and were flabbergasted at the level of adhesion. No doubt the racing Pirelli rubber had its fair share of aerodynamic aid, plus our own road car schema for contact. Even still, it was the perfect end to an incredible day of testing.
The new Pirelli P Zero range launches in early 2017. No doubt these latest offerings will help grow Pirelli's market share in the all-too important North American market. It'll also make for a tailored performance tire for a much wider range of cars.