As manufacturers go, Porsche is always tops at getting their configurator tool live the moment a new car is launched. With this weekend's 911 GT2 RS placement at the Goodwood Festival of Speed and dropping of initial images and specs, Weissach Pack, it was a sure thing that the brand's build-your-own configuration functionality went live as well.
Yes, we know the 911 GT2 RS will be super limited and is even rumored to be sold out. Even still, a person can dream… and dream away is just what we did. Maybe you'd like yours in Miami Blue, or Racing Yellow. Maybe you want a Weissach pack, with those great-looking magnesium wheels.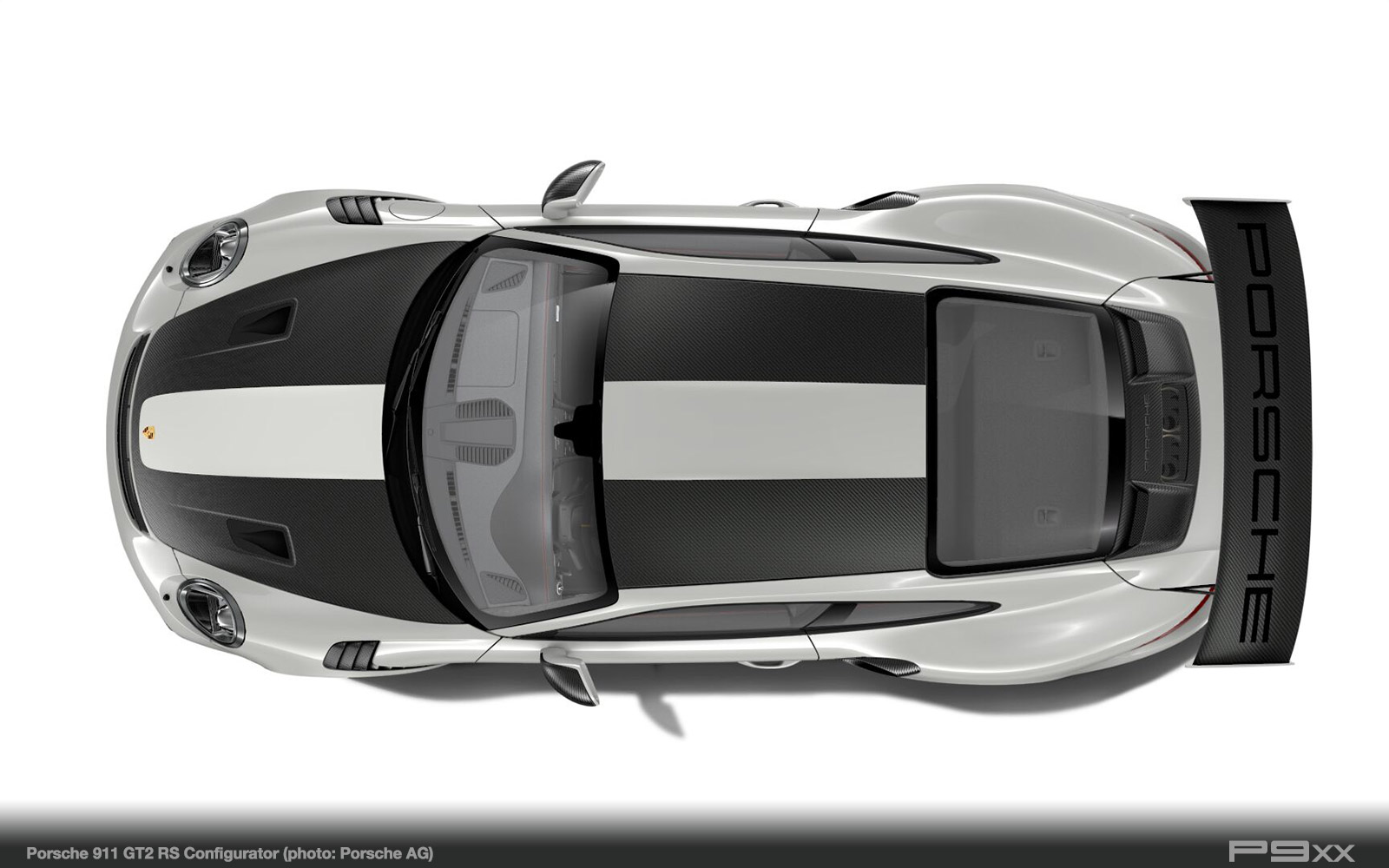 Our build went for the subtle look. Given Porsche's recent victory at this year's 24 Hours of Le Mans, we went with a simpler motorsport look for our imaginary GT2 RS build. Chalk white, plus Weissach pack, plus the more subtle red-stitching on black interior makes for a GT2 RS that'd look the business sitting next to the race winning 919 Hybrid LMP car. Then again, what GT2 RS wouldn't look the business parked next to a 919.
Build your own 911 GT2 RS at Porsche's online configurator HERE.
Also check out more images of the 911 GT2 RS, including renders of some cars we built while playing with the configurator HERE.