FORT LAUDERDALE, FL – Calling all Porsche enthusiasts! Auctions America will kick start its 2017 auction season in March by presenting the JLB Autocrib Collection—one of the nation's preeminent Porsche collections— 'without reserve'. Comprising a group of 26 Porsches along with one of the world's finest and most extensive groups of Porsche automobilia, the collection will be a highlight of Auctions America's 15th annual Fort Lauderdale sale, March 31 – April 2 in Florida.
Well-known in collector car circles, the JLG Autocrib Collection is the result of more than four decades of dedicated and meticulous acquisition by ardent Porsche collectors, Jack and Alice Gish of Connecticut. As a group, the collection traces the evolution of the marque, including influential examples from each decade of Porsche production from early 356s of the 1950s and 60s through to a 2003 996 Turbo. While the origins of the collection date back to 1974, the husband and wife team kicked their collecting pursuits into high gear in 1998, scouring the country for some of the marque's best examples, including both air-cooled and water-cooled models. After welcoming hundreds of enthusiasts to view the vehicles at their Connecticut-property over the years, they've now made the decision to part with the collection at auction. The series of automobiles slated for Auctions America's Fort Lauderdale sale represents the couple's complete vehicle collection.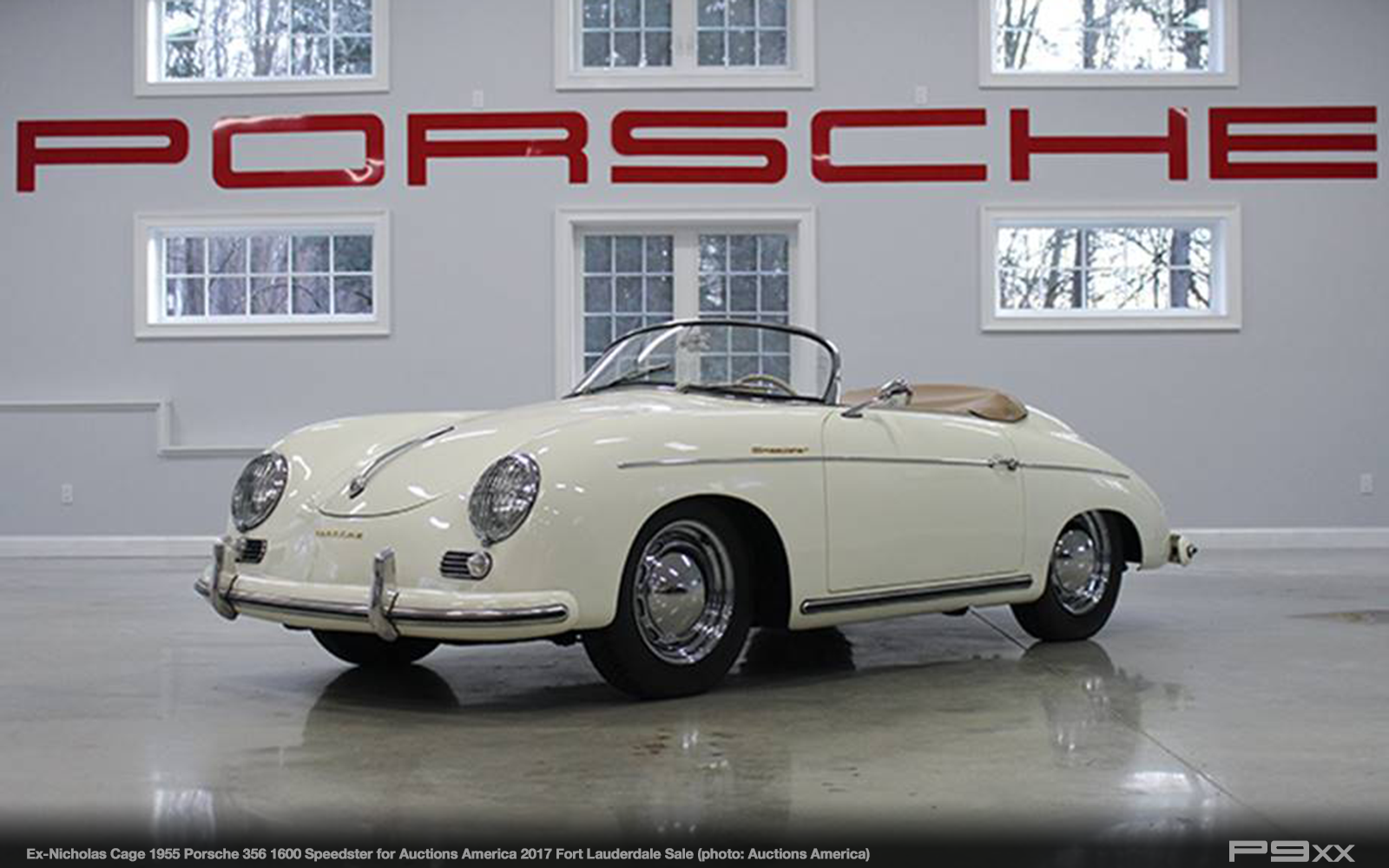 "We're honored to have been entrusted with the JLG Autocrib Collection as we continue to build on Auctions America's reputation as an auction house of choice for the sale of private collections," comments Bill Windham, Vice President of Sales, Auctions America. "A true labor of love by Jack and Alice Gish, it is one of the most complete collections of Porsche automobiles and nostalgia I've ever seen, and presents a very exciting range of ownership opportunities for Porsche enthusiasts. What is perhaps most remarkable about this group of cars is that every time Porsche made a model change, the Gish's secured an example – the diversity is truly incredible. It's a tremendous group of cars and we're excited to kick off the New Year with such a great consignment."
Jack Gish adds, "I've always loved Porsches – their look, their sound, the way they hug the road and their technology has always been very attractive; our collection certainly speaks to this and showcases the subtle changes in the Porsche line over the decades, as well as our immense and continued passion for the marque. It is however, time to share the cars with other passionate enthusiasts. We've taken great pleasure from the car hobby over the years, both in the assembly of our collection and participation in many of the hobby's great events. We hope our cars, as well as nostalgia, bring as much joy to their new owners as they have to our family over the years."
The automobile offering is headlined by an award-winning 1955 Porsche 356 1600 Speedster, formerly owned by Nicholas Cage. It is not however the only car with celebrity ties; for those drawn to Hollywood, there's also a 1958 Porsche RSK Tribute driven by Bruce Willis in Death Becomes Her. Other notable models featured in the collection include:
a  limited production 1988 Porsche 911 Turbo 'Slantnose';
a freshly restored 1960 Porsche 356B 1600 Coupe;
a 1965 Porsche 356C 1600 SC Cabriolet, exhibiting a well-maintained, older restoration;
a rare 1968 Porsche 912 'Soft Window'Targa; and,
a fully optioned 2003 Porsche 911 TurboCoupe .
The automobile offering is complemented by a diverse assortment of Porsche automobilia. From official dealership signs and various posters to autographed prints, racing suits and helmets, along with special display pieces, including a Porsche 914 Cutaway Transmission and engine displays, the breadth of the offering is very impressive. There's also various limited edition scale models, and even a pair of 'his and hers' Porsche watches. In advance of the sale, select automobilia from the JLG Autocrib Collection, including one of Peter Gregg's original racing suits, will be available for preview at the Amelia Island Concours d'Elegance, March 12. The Auctions America display forms a perfect fit with the Concours' tribute to Brumos Racing in 2017.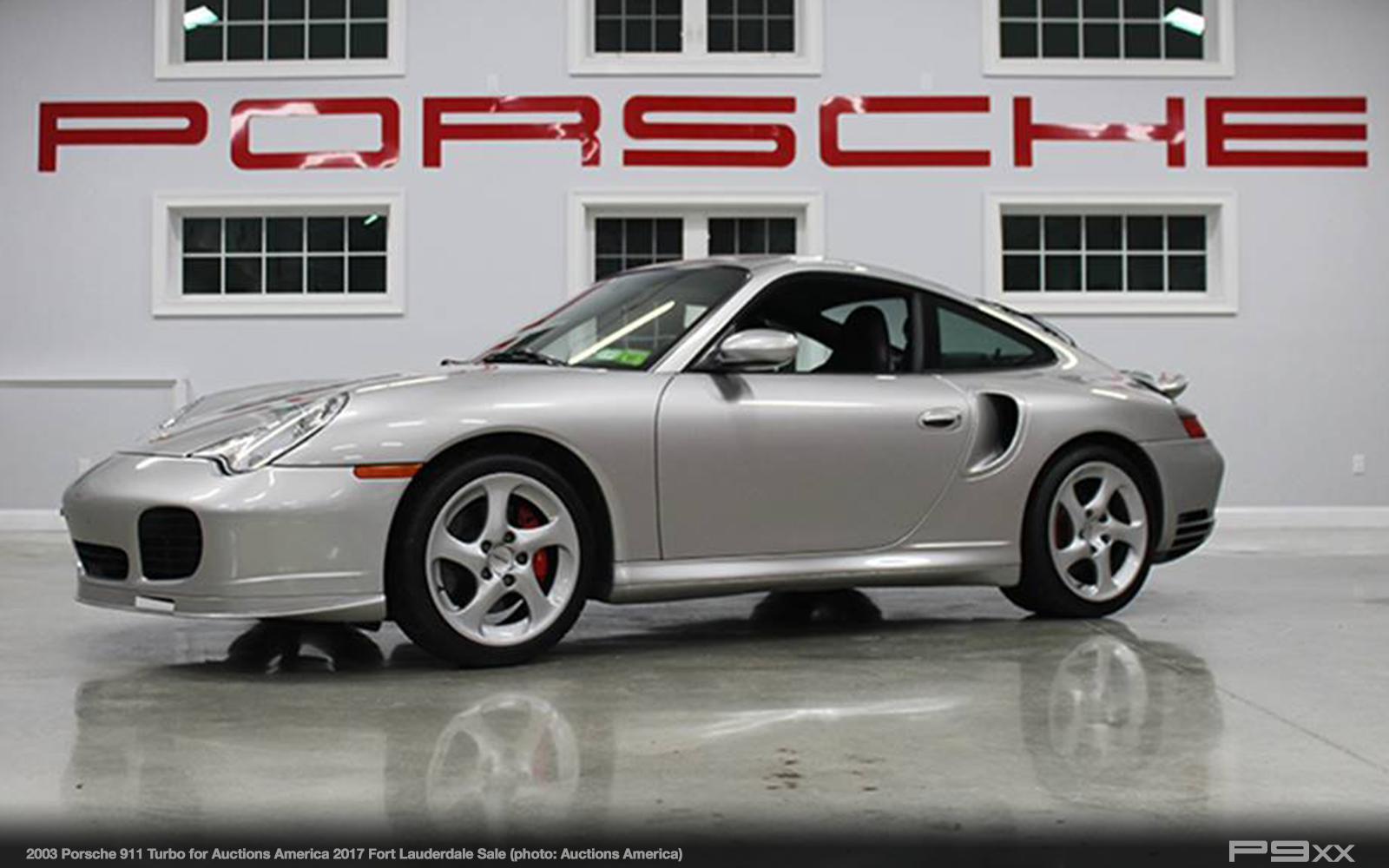 "The scope of the JLG Autocrib Collection, particularly when it comes to the automobilia, is what makes it unique in the Porsche world. It is, without exaggeration, one of the most extensive groups of Porsche racing memorabilia and Porsche factory posters, and reflects the Gish's intimate association with the marque and shrewd collecting philosophy; a quick look through the inventory reveals many original factory and Porsche dealership signs – rare pieces that were originally only available to the Porsche dealer network."
A complete list of vehicles from the JLG Autocrib Collection that will be offered at Auctions America's Fort Lauderdale sale, along with select automobilia highlights, are available for viewing here: http://bit.ly/2japwBh. The complete list of nostalgia will be posted online at www.auctionsamerica.com in the coming weeks.
Celebrated as South Florida's premier collector car auction, Auctions America's 15th annual Fort Lauderdale auction will be held at the Greater Fort Lauderdale/Broward County Convention Center, March 31 – April 2. To discuss limited consignment opportunities, call toll free 800-980-7635 (or +1 954 566 2209 outside North America) or visit www.auctionsamerica.com to view further event details and a frequently updated list of entries.
FOR MORE NEWS FROM AUCTIONS AMERICA
Visit: www.auctionsamerica.com
Follow: www.twitter.com/auctionsamerica
Join: www.facebook.com/auctionsamerica
Watch: www.youtube.com/auctionsamerica
About Auctions America
Formed in July 2010, Auctions America specializes in the sale of American classics, European sports cars, Detroit muscle, hot rods, and customs. Headquartered at the historic Auburn Auction Park in Indiana, Auctions America boasts an expert team of full-time vehicle specialists, who offer over 180 years of combined experience buying, selling, racing, and restoring collector vehicles, making them uniquely qualified to advise on all aspects of the hobby. The company's established roster of annual events are held in some of the country's leading automotive destinations, including Auburn, Indiana; Fort Lauderdale, Florida; Santa Monica, California; and Hilton Head Island, South Carolina. To learn more about Auctions America or to view the company's 2017 auction calendar, please visit www.auctionsamerica.com.