There's no doubt that Singer Vehicle Design has a formula. It is an incredibly tasteful, successful and timeless formula, but nevertheless a formula. Porsche 911s re-imagined by Singer stay pretty close to this model, but even here there can and will be those customers who seek a tailored build that wanders in unique ways from the more popular specs chosen by previous customers. Such is the firm's latest, dubbed "The Norway Car".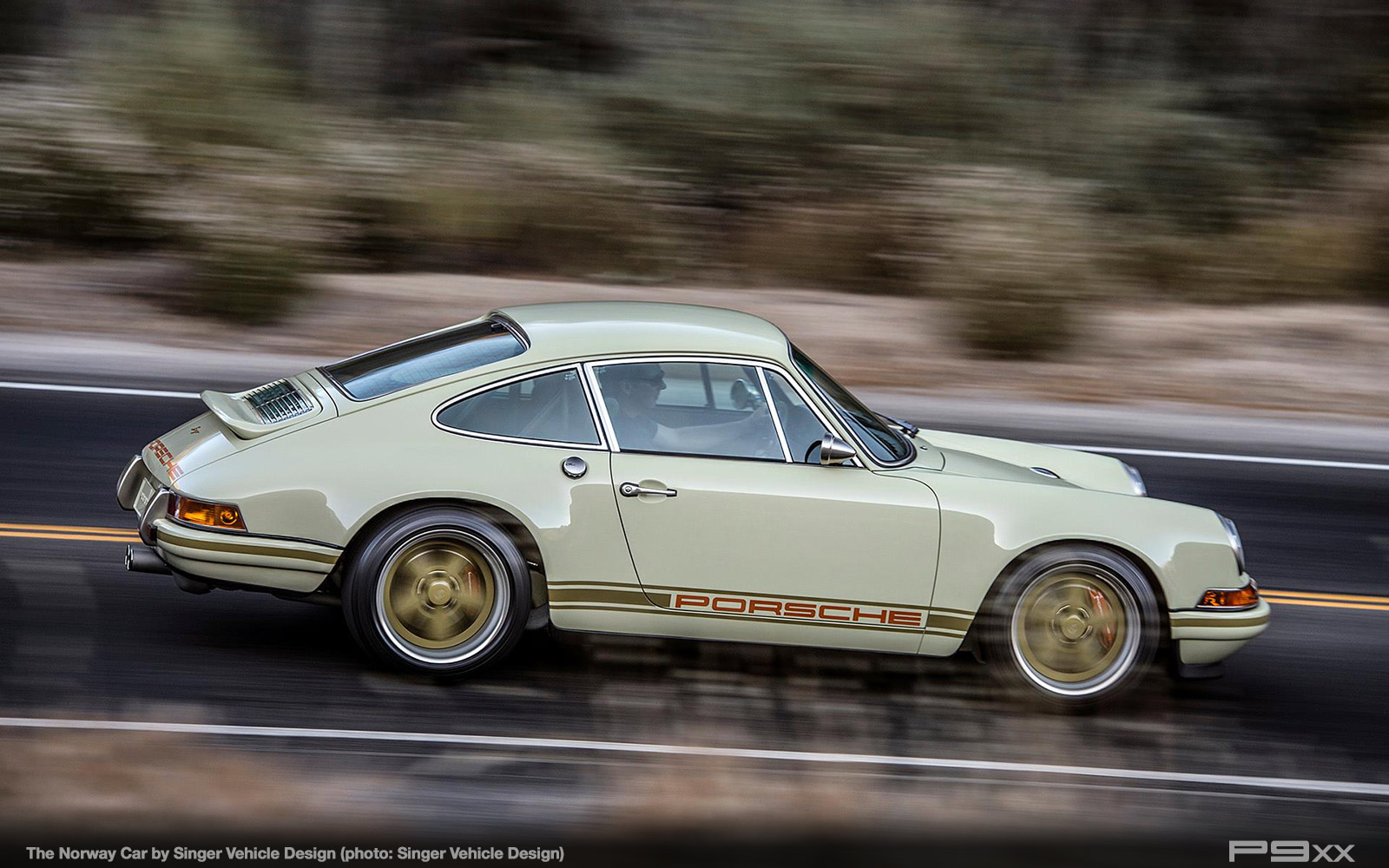 In grand Singer tradition, where this new entry into the society of automobiles built by the California firm is headed isn't exactly a surprise. A tradition for Rob Dickinson's boutique Porsche building shop is to name the car for their new home… be it town or country.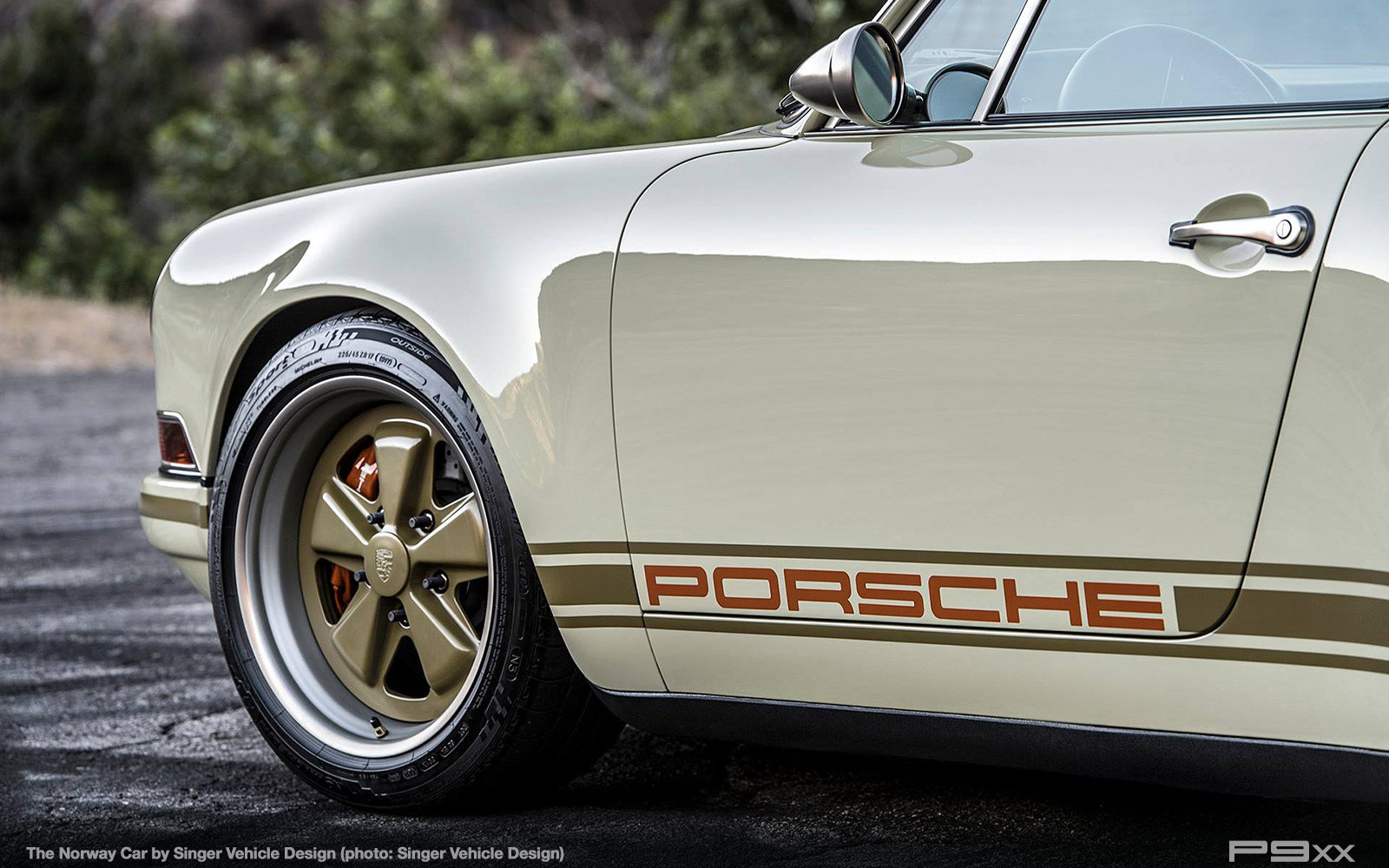 What's so different about the Norway car? For starters, it's downplayed light green, almost a muted avocado hue, sees accents of dark olive on the stripes and a burnt dark amber for the script and Brembo brakes.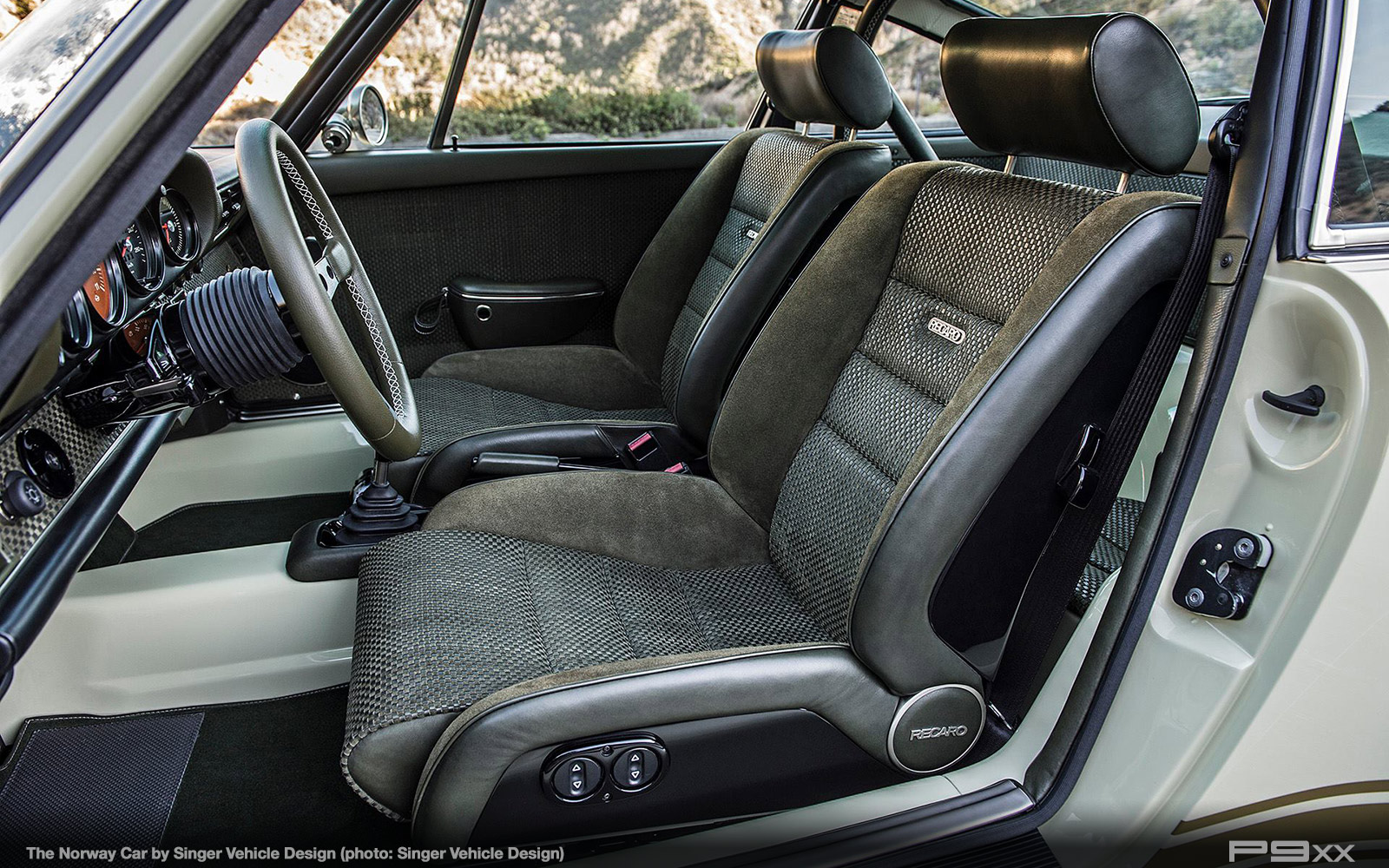 Inside, the dark olive green theme continues. The leather adorning the Recaro seats, Momo Prototipo steering wheel and woven leather surface elements on the dashboard and seat centers. Here, the Norway car even appears to integrate Porsche Classic's single DIN infotainment system.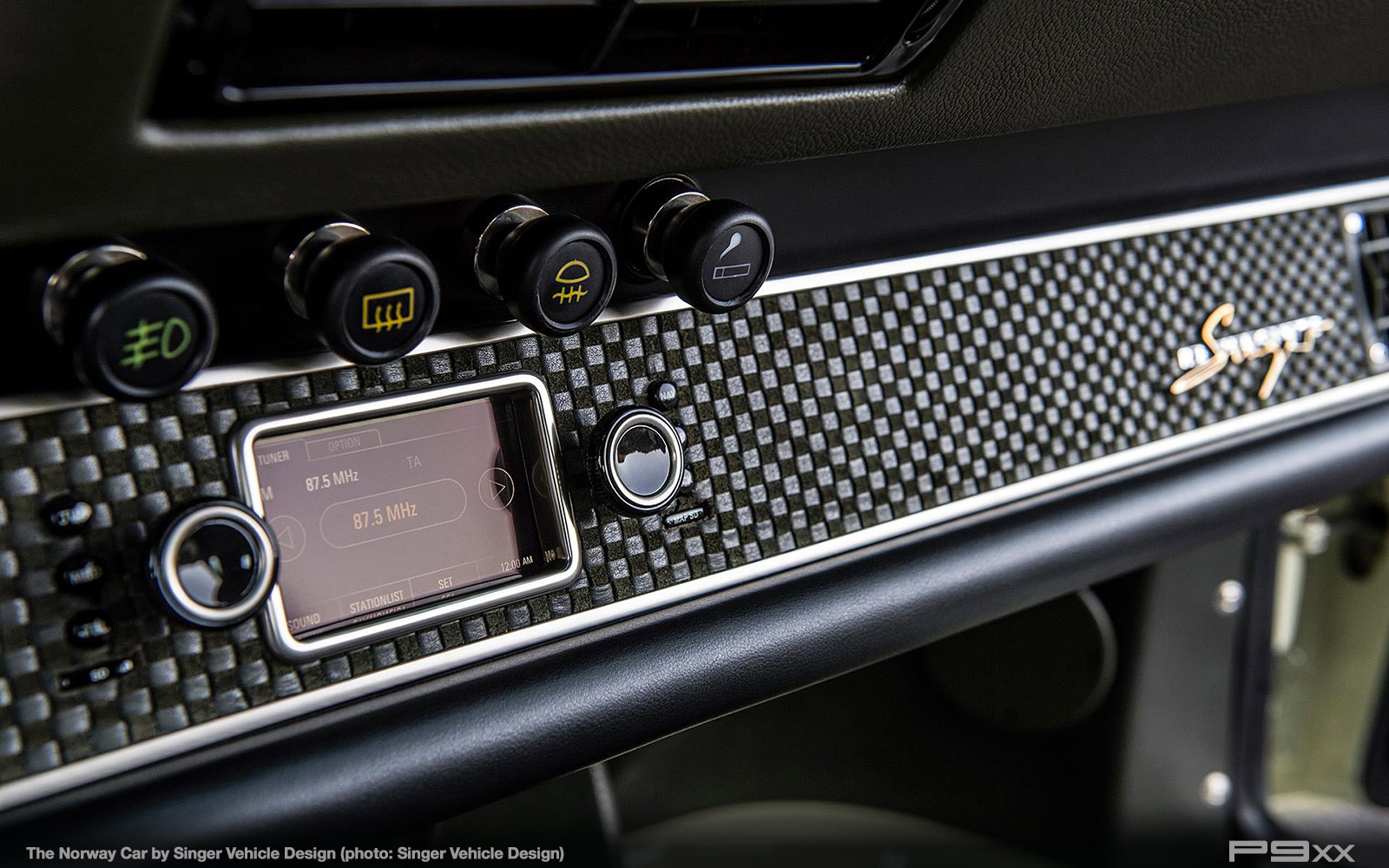 Back to the exterior and the engine bay, the unusual spec continues. Here, the usual matte nickel finishes appear to have a slight Titanium look with tinted finish. Under the engine cover, the trademark Singer intakes and other elements have swapped typical matte finish for a more highly polished look.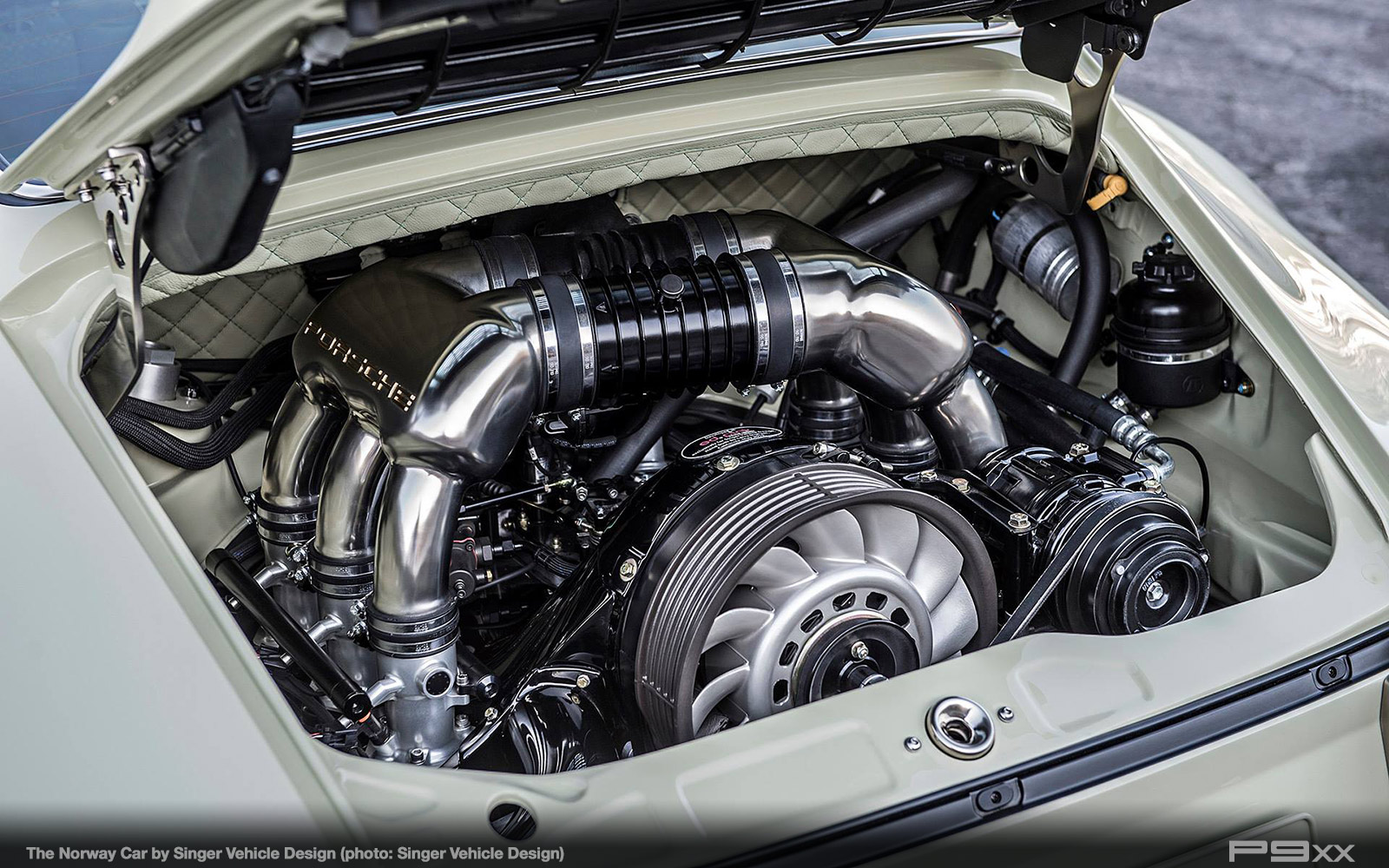 Check out more details on Fiona at the Singer website HERE. See more photos below.
Photo Gallery